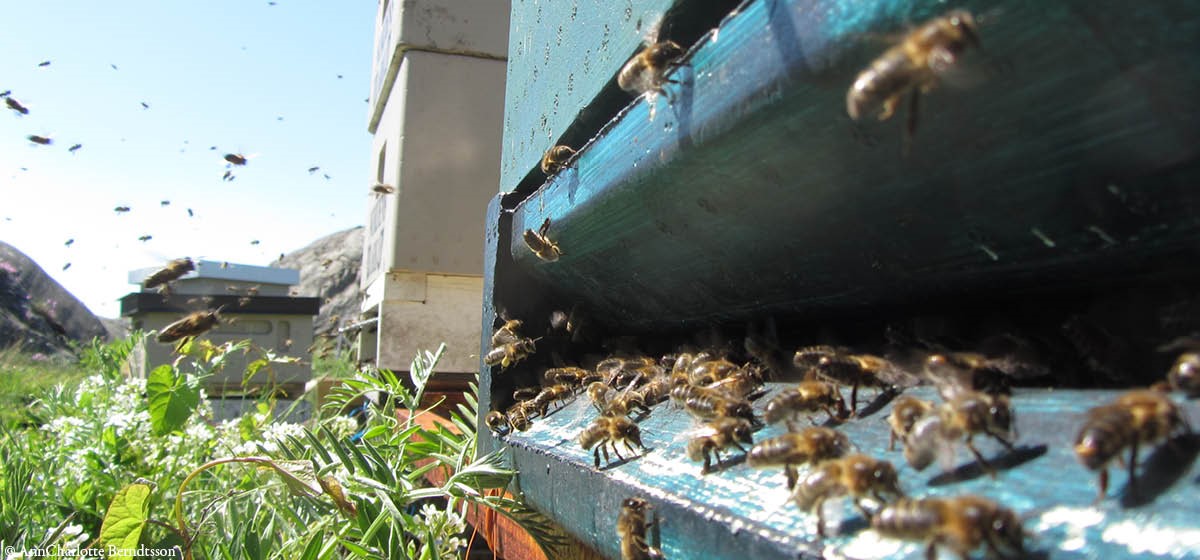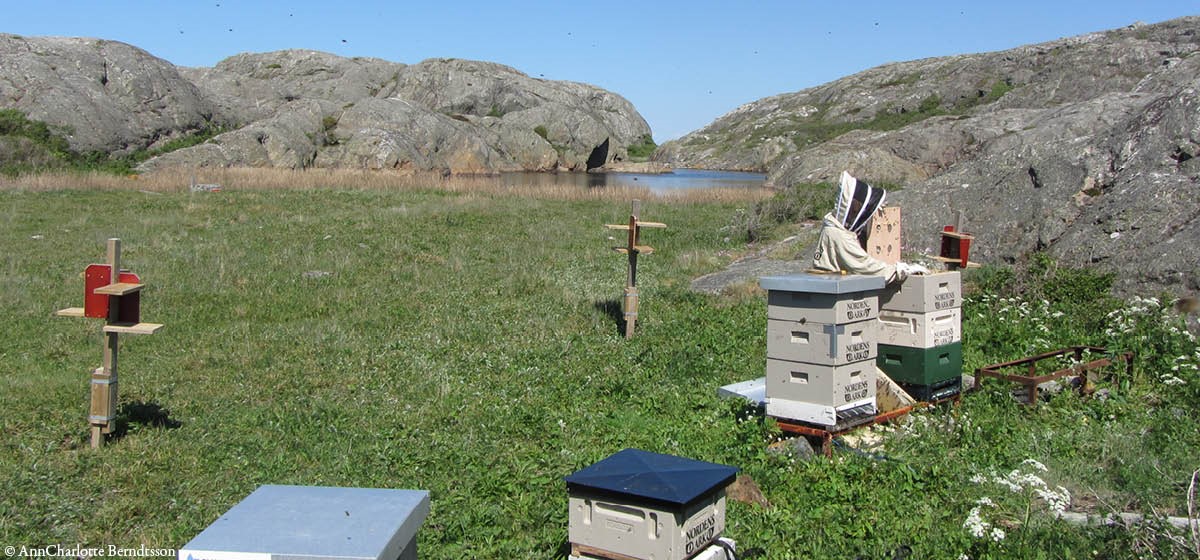 Nordic Brown Bee Project
Nowadays, the imported yellow honeybee is the one you mostly see flying around, and the Nordic brown bee is critically endangered. Few people keep Nordic brown bees these days, so it's vital that measures to preserve them are continued. Nordic brown bees are better adapted to the Swedish flora and fauna, while imported honeybees are said to do better in cultivated environments. Through genetic dilution (cross-breeding with imported honeybees), the Nordic bee came close to extinction.
The Nordic Brown Bee Project was begun in 1992 to work actively to save the Nordic brown bee, with the support of Sweden's beekeepers, the EU and others. The project was in need of more participants and queen-breeders, as well as better opportunities to keep the Nordic bee in Bohus county, which was lacking breeding places for pure Nordic bees.
In 2014, Nordens Ark launched a Nordic brown bee conservation project in partnership with the Nordic Brown Bee Project, and in 2015 it was decided that Nordens Ark should set up a mating site for the Nordic bee in Bohus county. The breeding site is situated in the Väderöarna (Weather Islands), an archipelago 13km west of Fjällbacka. The Väderöarna are separated from the mainland by the Väderfjord/canal and are an ideal mating site due to their isolated position. Bees from the mainland don't get out as far as the Väderöarna, which guarantees us full control over the breeding material. Nordic brown bee queens that mate on the Väderöarna meet only drones (males) from Nordens Ark's apiary on Storö in the Väderöarna.
Strict gene-purity demands are imposed on breeding colonies selected to produce drones and queens. Every colony is checked for wing index value, which looks at the mesh pattern in the wings. This pattern reflects the bee's lineage and reveals if there has been cross-breeding with foreign types of honeybee. Each race of bee and insect has its own species-specific pattern. Measuring the wing index is a vital tool in breeding work with the Nordic brown bee.
In collaboration with
Projekt Nordbi