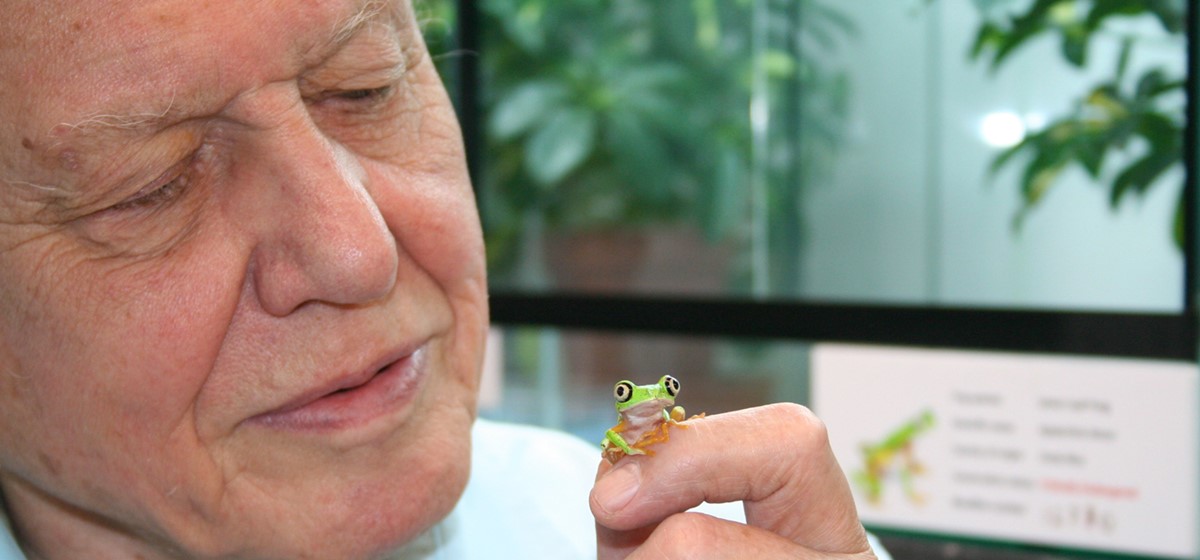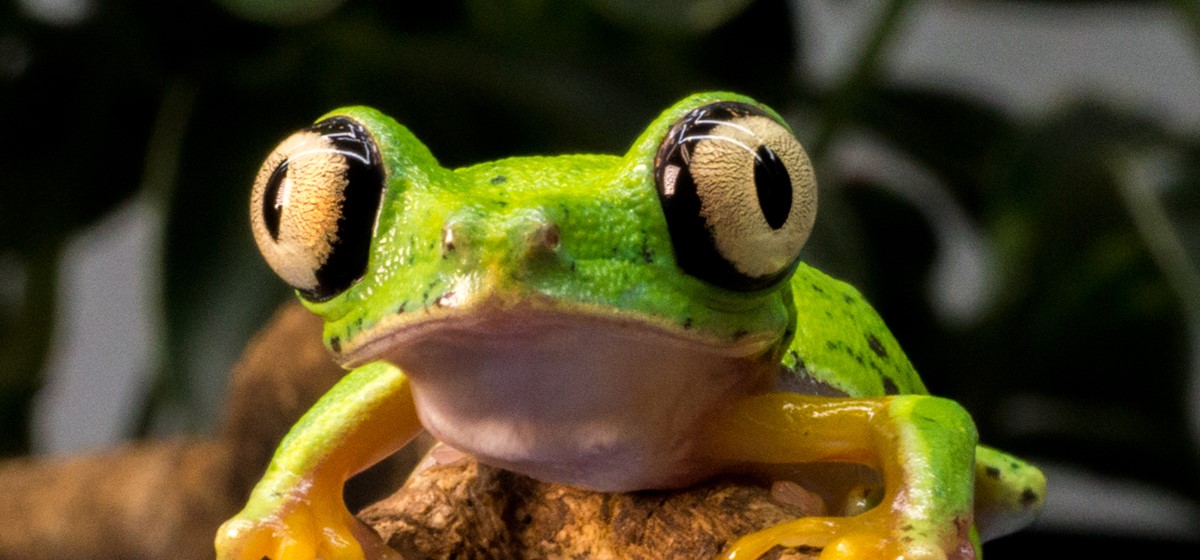 Lemur Leaf Frog
The Lemur Leaf Frog, Agalychnis Lemur, is a Critically Endangered frog from Central America. It was once considered to be a reasonably common species in Costa Rica, but most populations have recently disappeared, due at least in part to the chytrid fungus.
Nordens Ark is part of an international network of universities and organisations with the joint goal of saving the Lemur Leaf Frog. In order to preserve the species ex-situ specific breeding and rearing facilities for Lemur Leaf Frogs have been created at Nordens Ark, Manchester Museum and Bristol Zoo in the UK. Read more about the project here.
The facility at Nordens Ark was completed in 2015, and at the beginning of 2016 an ex situ assurance population of Lemur Leaf Frogs, representing different bloodlines, was transferred to Nordens Ark. The aim of the transfer was to maintain an assurance population in a biosecure manner, while maintaining the genetic integrity of the captive population.
Nordens Ark is also contributing to the in-situ conservation of the species in Costa Rica by collaboration with the Costa Rican Amphibian Research Centre (CRARC), which is a privately-run organization which owns and operates two biological reserves in Costa Rica, the Guayacán Rainforest Reserve, and the Río Vereh Cloud Forest Reserve.
Nordens Ark has provided CRARC with a small research station through funding from the Fondation Segré. This research station has been built in the in Rio Vereh Cloud Forest Reserve and the cabin, which was finished in April 2015, can accommodate several people and may play a vital role in facilitating research efforts with the amphibians in the area. We have also purchased an additional 31 hectares of land to increase the total size of the Río Vereh Cloud Forest to 42 hectares which will benefit the lemur leaf frog but also severele other endangered amphibians.
In collaboration with
Manchester Museum, Manchester University, Costa Rican Amphibian Research Centre, Bristol Zoo Gardens and University of Salford.