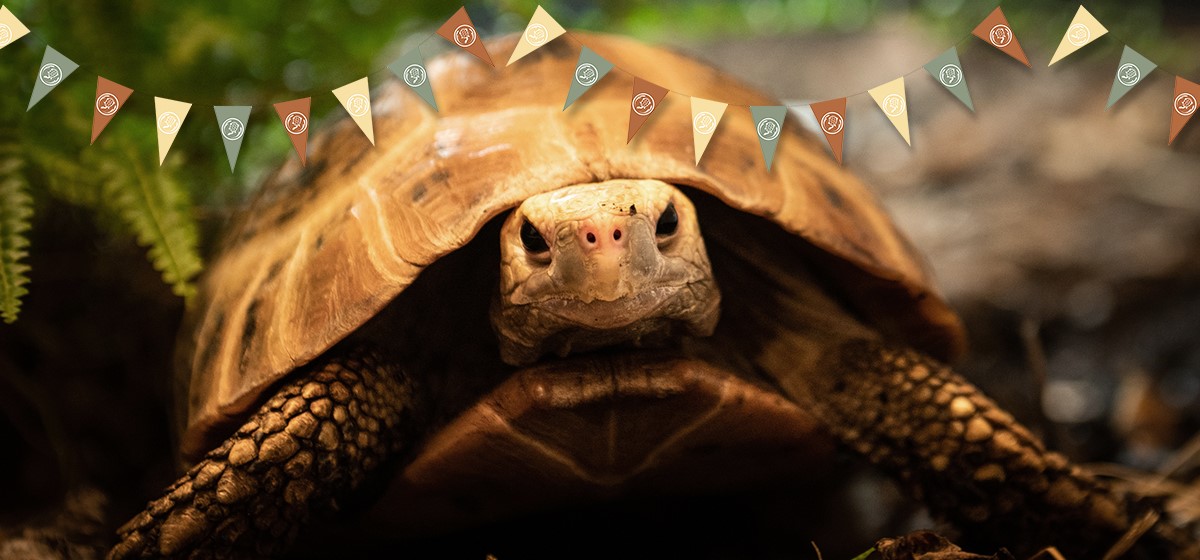 We're opening the Turtle Ark
On Saturday, June 10, the Turtle Ark opens its doors to the public. It will be a party day with programs, activities and go'fika in the park. Then you get the chance to meet some of the world's most endangered turtle species and the animal keepers are on site all day.
PROGRAMME
Guided tours
in the Turtle Ark
11:00 a.m. - Southern river terrapin
11:30 a.m. - Spotted pond turtle
12:00 - Pig-nosed turtle, Roti Island snake-necked turtle
13:00 - Vietnamese pond turtle
14:00 - Elongated tortoise
15:00 - Indochinese box turtle

in the Wetland
11-12 and 13-14 Our important wetlands & The Southern Dunlin Project
11-12 and 13-14 Crane/Stork/Lesser white-fronted goose/Northern bald ibis

In addition to this busy programme, we also have our usual weekend program in the park:
11:00 Wetland birds (from the bridge by the Persian leopard)
12:00 Predator information in the Tiger tunnel
14:30 Farm life

Other highlights during the day
Guided walk on the theme of turtles in the app along the road from the hotel to the Turtle Ark
Competition for the children
Exhibition in The Barn
Take the opportunity to buy premiere cupcakes or popcorn cones and coffee/drinks in the area, there is also a small shop with turtles and lottery sales from our Friends Association.

During the day the artist Ellen Ljungqvist and Luwasa Greenstyling.
Warm welcome!

Thanks to funding from the Swedish Postal Code Lottery, in 2020 we were able to start the project On the brink of extinction - an Ark for the world's turtles, and build a unique breeding facility, the only one of its kind in northern Europe. The Turtle Ark will be a sanctuary for endangered turtle species, with a particular focus on large and more space-demanding species from Asia. Some of these species are considered nationally extinct in the wild, and rescue populations in facilities like the Turtle Ark are their last chance for survival.