Midterm winter break
Welcome to spend the midterm winter break with us at Nordens Ark.
Look for painted stone figures in the park, take a quiz in the app - or rent one of our explorer backpacks and go on a discovery journey with binoculars, magnifying glass and notepad!
Midterm break programme:
11.30 Dhole
12.00 Reindeer
12.30 Daily programme (varies from day to day, se below)
14.30 Farm life


Daily programme 12.30
- every day during the midterm break!
Saturday 18 February: Endangered turtles, lecture in the Tiger house
Sunday 19 February: Cabot's tragopan
Monday 20 February: Farm life
Tuesday 21 February: Enrichment - exciting activation for the animals, the Tiger house
Wednesday 22 February: Snow leopard feeding
Thursday 23 February: Creepy crawlies, the Tiger house
Saturday 24 February: Eurasian eagle owl
Sunday 25 February: Farm life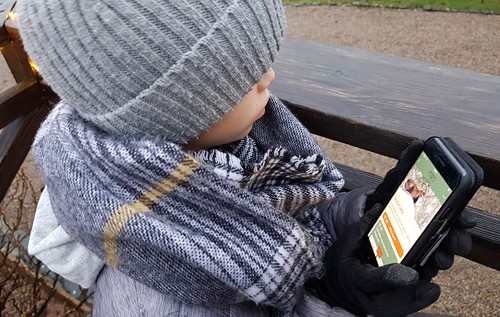 Map, digital tours and quizzes can be found in our app.
Opening hours
10.00-16.00 (entrance closes at 15.00)


Dine with us
Hotel restaurant & café
Daily lunch is served between 11.30 - 15.00
The cafe is open between 10.00 - 16.00 

During these days we also offer a pancake buffet with icecream, sprinkles and jam for both adults and children in our lunch restaurant.