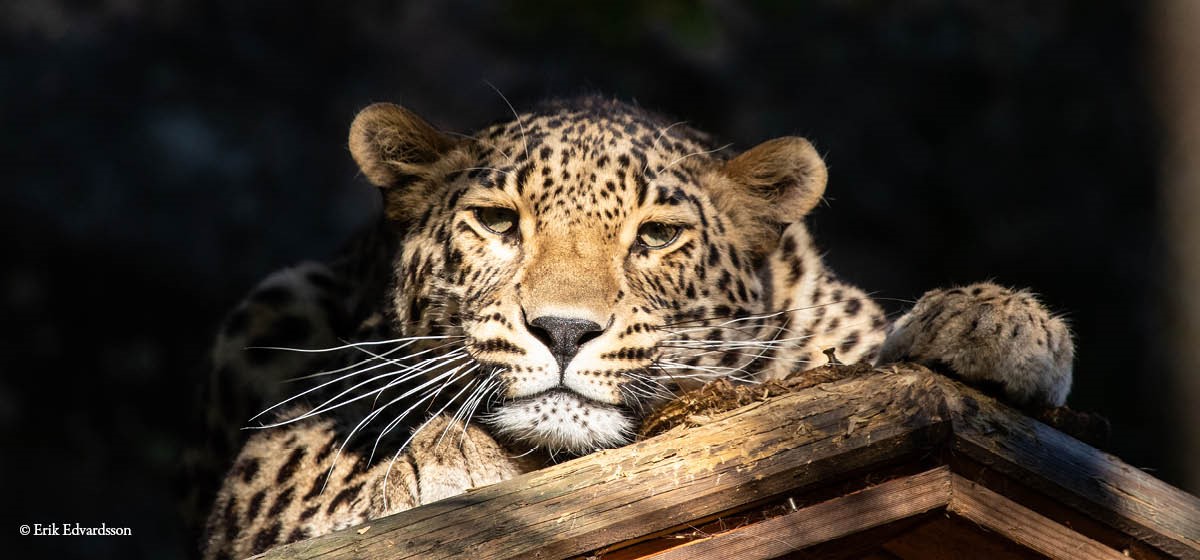 Earth hour at Nordens Ark
On Earth Hour day, why not take the opportunity to experience an exclusive evening torchlight tour of Nordens Ark. A visit to the wildlife park after closing time is always a special experience – but with a torch in hand, it's even more memorable. During the Earth Hour switch-off, it'll be just you and the animals out in the park.
After the park has closed to visitors, you'll follow a guide on a tour of Nordens Ark. Enclosures we'll pass will include our cats, eagle owls, dholes and red pandas. The guide has a flashlight to make it easier to spot the animals in the darkness.
The price of 499 kronor per person includes a torch which will light your way through the park.
We meet outside the hotel at 7.15pm. The guided tour starts at 7.30pm and lasts about two hours.
Buses run to Nordens Ark from Kungshamn and back. The bus stop is right outside the Nordens Ark main entrance.
For more information
0523-795 90, bokning[at]nordensark.se.  Reception is staffed weekdays from 9am to 3pm.  
Earth Hour Switch-Off, March 28, 2020, 8.30pm to 9.30pm
Earth Hour is the world's largest climate action.