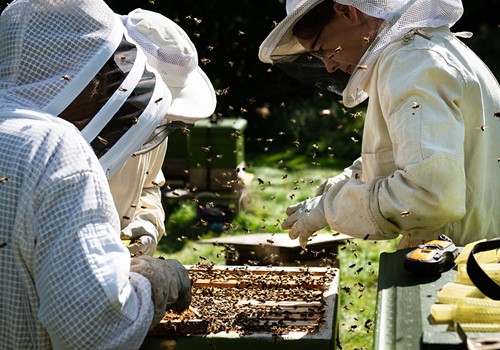 Beekeeping tour in the orchard!
Saturday May 21st 2022. We accompany an experienced beekeeper to experience the bees up close. With full coverage bee suits on, we open the lid of the hive and take a look at diligent working bees who are busy feeding small bees and collecting honey or pollen. If we're lucky, we'll see the queen bee! You also get a jar of Nordens Ark's own honey to take home.
Boka nu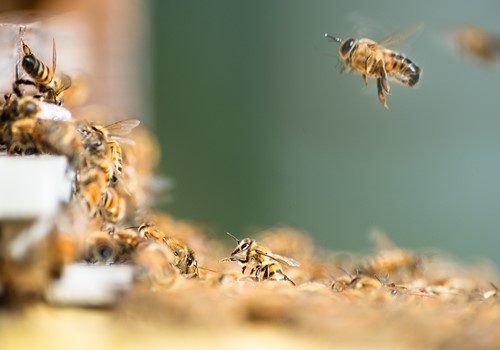 Time: 11am och 13pm (two occasions to choose from)
Length of the activity: about an hour
Location: We meet up by our large barn to the right of the hotel 15 minutes ahead, and then walk together up towards the orchard.
Price: SEK 395 
Age: 15 years or older

Bring your own ankle boots to wear during the tour. 
In case of rain, the activity is cancelled.