Christmas dinner at Nordens Ark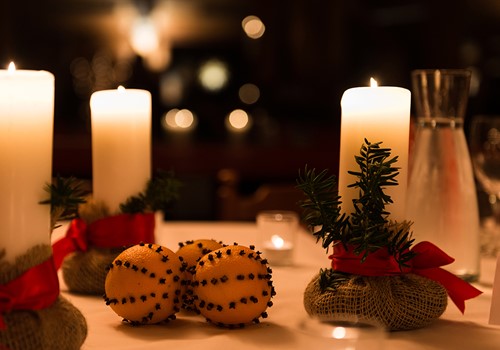 Celebrate Christmas at Nordens Ark
 In the hotel's restaurant, a wonderful Christmas dinner set up with a mixture of both classics and modern delicacies from Sweden. The sheepskin rugs on the chairs and the candles on the tables create that special Christmas atmosphere.

Why not book our Christmas package and stay overnight? Or maybe join our torchlight walk among the animals before dinner on 4 & 11 December. Read more below.

Book now
We follow the prevailing guidelines and recommendations regarding covid-19. For the buffet, there are forks that are only used once and the groups at each table go separately and pick up food to avoid queueing.