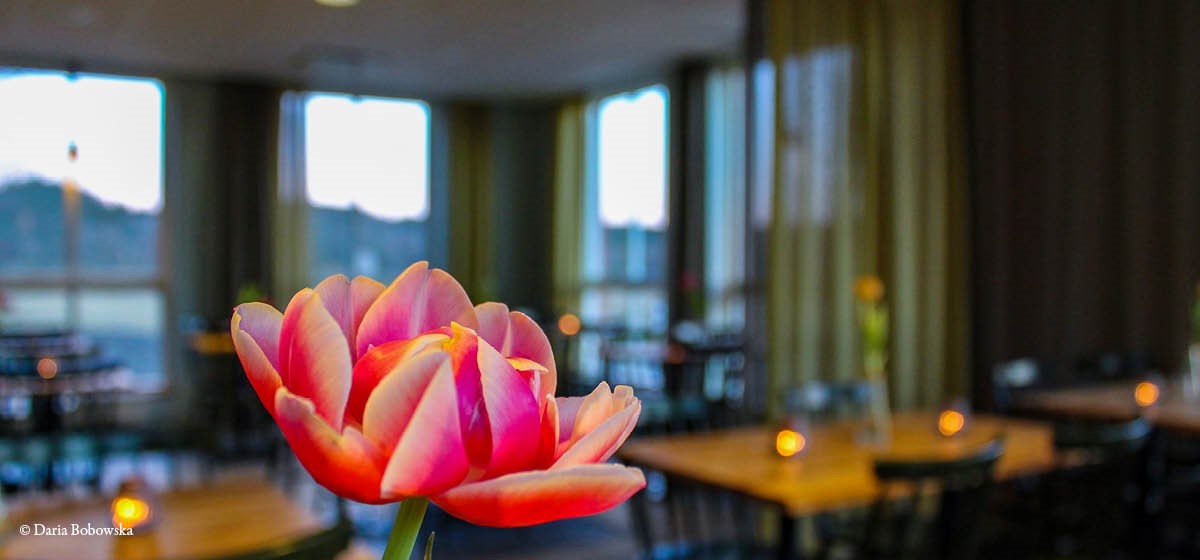 Dine with us
Enjoy a Swedish fika, lunch or dinner during weekends in August.
The hotel cafe and restaurant
Café 10am - 9pm
Lunch 11.30am - 3pm
Pub menu 3pm - 6pm
Evening menu 6pm - 9pm
Ice cream kiosk 11am - 5pm
The ice cream we offer is palm oil free due to save the rain forest. Not opened Sundays the 25th of August and 1st of September. 
Dine next to the wolfs 11am - 4pm
The Wolf Lodge café offer a waffle buffe, sandwiches, cakes and beverages, the Wolf lodge grill is also open. 
Our concerns for the environment and animal welfare extend beyond the pens and into our kitchens. The restaurants at Nordens Ark vary the menu regards to the season and our chiefs strive to use Swedish and locally produced meat and dairy as well as serving Marine Stewardship Council-certified fish. It is also of importants for us with ecological and ethical produced ingredients when it comes to for example coffee and tea.
Grilling is not allowed inside the park, except in the designated areas. You are welcome to grill by the playground outside the entrance, as well as at the playground by the Farm. Be sure to bring charcoal or a single-use grill. 
Picnic food that you bring can be eaten in and outside of the Wolf Lodge, except when food service is available. However, it is not allowed to eat your packed meal in the hotel's restaurant, pub and outdoor seating.