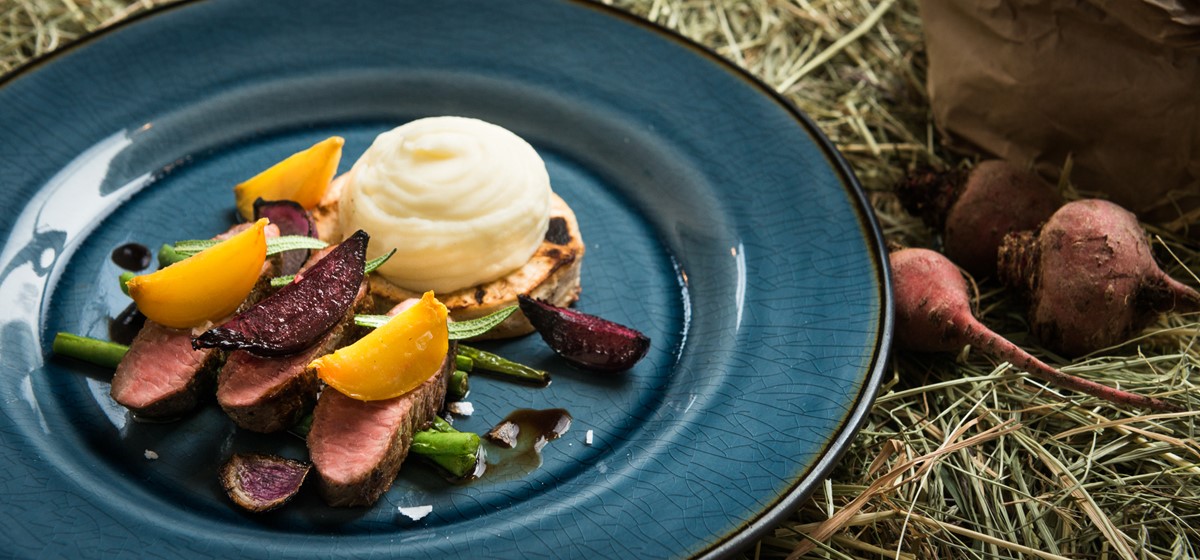 The food at Nordens Ark
Our concerns for the environment and animal welfare extend beyond the pens and into our kitchens. The restaurants at Nordens Ark vary the menu regards to the season and our chiefs strive to use Swedish and locally produced meat and dairy as well as serving Marine Stewardship Council-certified fish. It is also of importants for us with ecological and ethical produced ingredients when it comes to for example coffee and tea.
KustCharken, Fisk Idag, Dalspira, Fristorp, Inlands Bryggeri, Storskogens källa, Töllås fårgård and Klevs Gård are some of the local producers we collaborate with. 
We always have vegan, milk-, gluten-, and lactose free alternatives. You are welcome to ask our staff, we are happy to answer your questions.