Book your stay at Nordens Ark
​During winter the hotel is only open for larger groups. We look forward to welcome out hotel guests again at Easter. You can always book one of our self catering cabins, they are open for booking all year round.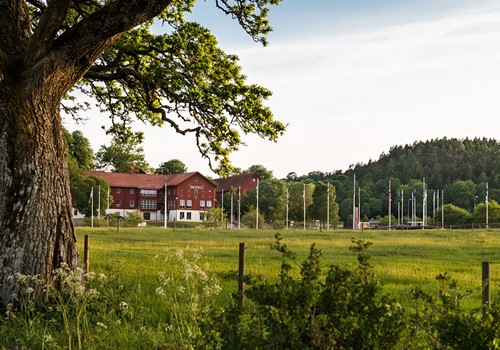 The Nordens Ark's hotel is situated in a lovely location by one of Sweden's fjords, close to both animals and nature.
Entry to the park during the entirety of your stay is always included when you book your accommodation via our website. If you book via an external site, no entrance tickets are included.
Book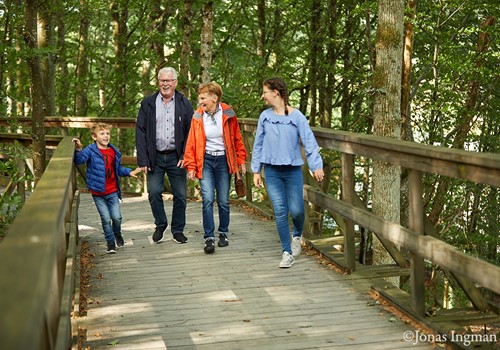 Autumn package deal
An experience for the whole family!
The package include food and entrance to the park throughout your stay.
Oct 29, Nov 4 & Nov 5: Book a guided twilight walk in the park after closing time!
If you book from one of these dates, you can opt for an exclusive guided tour in the park.
Book now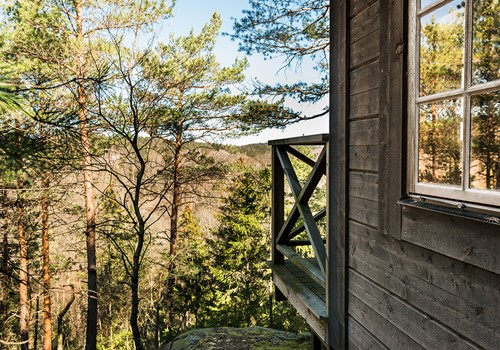 Stay in the forest - The Retreat & Toppstugan
The cabins are situated in the middle of a forest, cut off from everyday life. The cabins lie high on a mountain with a view over the Nordens Ark Ecopark. Here you can relax and enjoy the crackling of the wood fire and the sounds of nature.
Entry to the park is included during the entirety of your stay when booking via our website.
Book a cabin
Just a stone's throw from the hotel, you can swim in the fjord and there's a boat jetty with an anchorage of almost 3 metres. In the evening, you can take a walk in our Ecopark (there are maps at the hotel) or wander along the Soteleden trail. There are fine and varied walks along the Åby fjord and in the woods. On the manor's lands you'll find, among other things, Åbyhällen, one of the largest rock carvings in Bohus county, as well as Glose altar and the Nycander grave.
For more information call 0523-795 46, or email [email protected].
As a member in the Friends of Nordens Ark you have a discount at Nordens Ark Hotel, please contact us by phone or email to book. 
For the safety and health of our animals, pets are not allowed in the hotel or the park.