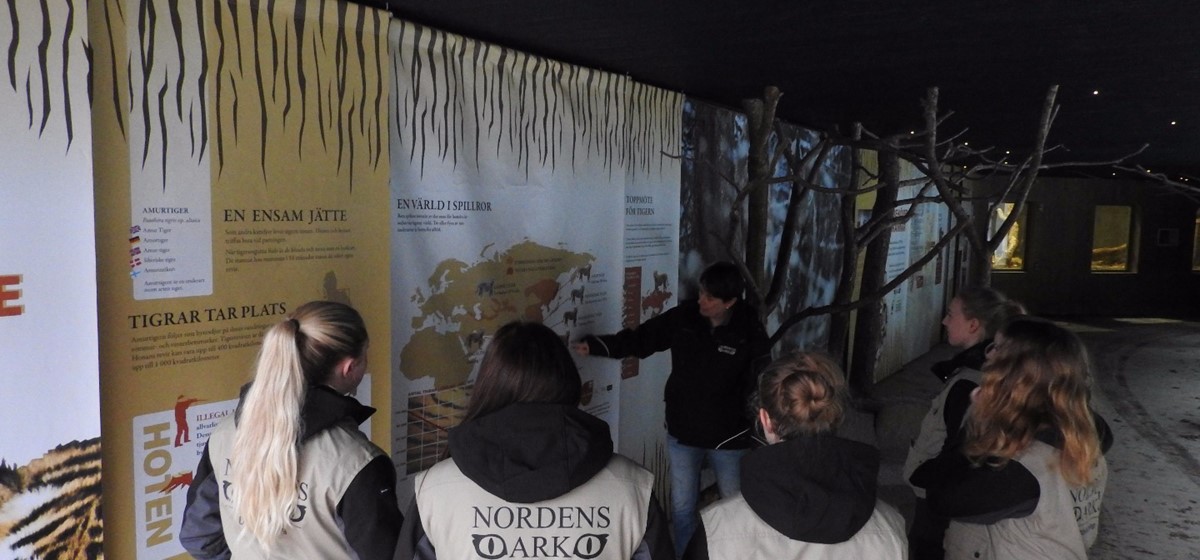 Education
At Nordens Ark, children and young people learn to appreciate the value and beauty in our biological diversity, as well as how we all can take responsibility for protecting it for future generations.
There are educational activities at all levels, from primary school to college. We also act as a field station for students, researchers and graduates.
For more than 20 years, Nordens Ark has run summer camps on the theme of animals and nature. In a fun way, children and young people learn the basics of caring for animals and nature, and can take part in different activities with both wild and domestic animals in the park.
The scientific leader is Associate professor Mats Niklasson and the education manager is Senior lecturer Jenny Loberg. 
Nordens Ark's scientific partners: