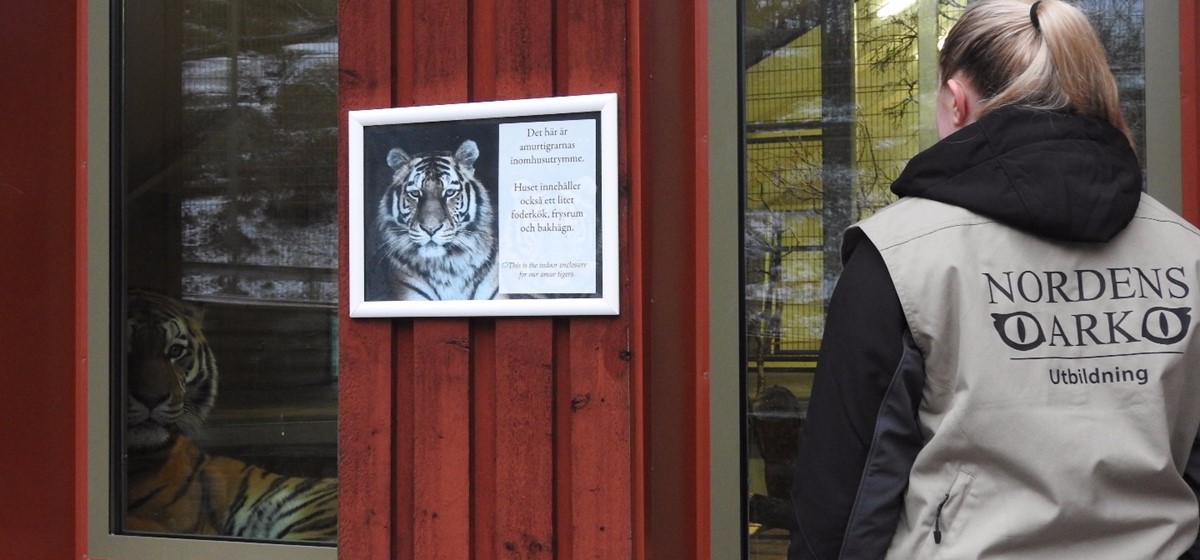 University and college
Nordens Ark is constantly developing its role as a field and research station for universities and colleges. Course segments or entire courses can be provided at Nordens Ark. Or book for lectures either at Nordens Ark or on your own campus. We offer good deals with courses on conservation biology, nature conservation biology, pedagogy and ethology.
For several years now we have been collaborating with the Swedish University of Agricultural Sciences (SLU) and with the University of Gothenburg. Ethology and Animal Welfare is a bachelor programme in biology at SLU in Uppsala. Parts of the programme are based at Nordens Ark. Read more on the SLU website.
If you're a biologist, would you like to hone your skills in passing on knowledge? Would you like to be able to put up a better argument for the importance of biology and nature conservation in our community?
The University of Gothenburg has a course in knowledge dissemination and communication, together with external tutors from Nordens Ark and Gothenburg Natural History Museum. Our part of the course is run at Nordens Ark, with all the advantages that entails. Find out more here.
Contact us at skolinfo[at]nordensark.se for more details.
Thesis
The practical segment of a thesis, both at undergraduate and graduate level, can be undertaken at Nordens Ark. Projects can be carried out in the zoological park or the Ecopark. In the former, you can immerse yourself in, for example, ethology, conservation biology and nutrition. The Ecopark offers the study of ecological restoration, practical nature conservation, species inventory and identification of collected material.
We have a number of projects every year in which we help with research questions and certain practical issues. At the start of the project, we'll get in contact with your home university to discuss how to proceed. You'll also have your own principal supervisor at your home university. Depending on availability, there is the possibility of staying cheaply on site at our 'Lugnet' accommodation, or there are hostels a car or cycle ride away.
There is a limit to how many students we can take. Please contact us with any questions about degree work, or if you have any other queries.
Kindly email Jenny Loberg at jenny.loberg[at]nordensark.se.