Comprehensive school
At Nordens Ark, pupils can study environmental, nature and animal issues at both local and global levels. Learning at Nordens Ark offers real-life and experience-based situations where all the senses and wits are stimulated in the studying process. A visit here can be woven into the school curriculum.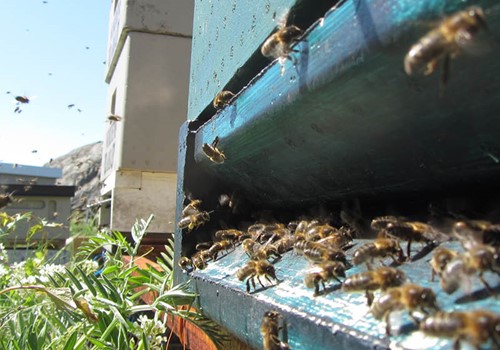 Year 4 - 6
We offer classes to suit your curriculum. The teacher will receive a description of the lesson with suggestions for preparation and activities that can be done afterwards.
The Nordic brown bee – its key role as pollinator
We are all the same, yet different
The wolf – top of the food chain
Other activities are Hooves and claws or From tigers to wolves. There is more in-depth information about the animals, we talk about different species and their demands on the environment.