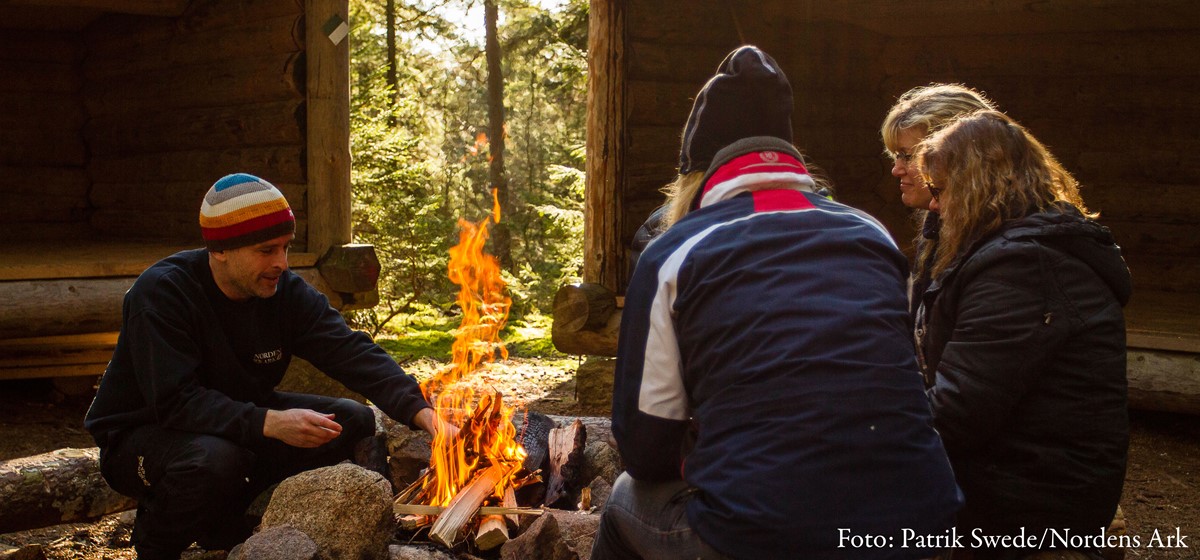 Animals & Nature courses at Nordens Ark
We firmly believe that everyone can benefit from being out in nature and meeting animals. So, supported by the Postcode Lottery's special project Better Lives ­– For Health and Wellbeing, we're delighted to be able to offer free courses on the theme Animals & Nature for carers and those they look after. The idea of these courses is to help children and young people with disabilities get out into nature and have contact with animals.
The courses are designed for carers and other personal assistants who would like to experience nature together with those in their care, but who feel they lack the necessary skills to take this step. The courses are organised with the backing of the Postcode Lottery and will be held in the summers of 2016 and 2017. The aim is to make it easier for those with disabilities to get out into nature and have close contact with animals. Afterwards we'll stay in touch with participants so we can evaluate what effect the courses have had. Click here for more information about the project.
Basic course
The 'basic courses' are open to those working as carers or healthcare assistants. The base for the courses will be the campsite at the Nordens Ark Ecopark, and there will be the opportunity to stay overnight both indoors and in shelters/tents in the forest. During the day, we'll go through the basics you need to get the most from nature and how to use a camp fire for cooking and warmth, and give tips on suitable clothing and other equipment. We'll also be looking at how to make the most of Sweden's natural environment, including studying the birds, plants and animals to be found around us. Of course, you'll get to meet Nordens Ark's animals – the wild ones in the park as well as the tame animals on the Farm.
The course cost 6400 SEK per participant, excluding VAT. The number of participants is limited to six and maximum 12 per course.
Courses 2018: 16-18/5, 21-23/8 and 28-30/8.  
If you are interested, please contact Björn Johansson. 
Application course
'Application courses' are aimed at those who have already been on a basic course, and provide an opportunity to return to Nordens Ark and practise one's new skills with the help of our staff. The application courses will have similar elements to the basic ones, but those taking part will have the chance to adapt them to their particular needs.
The courses are limited to four personal assistants and four people under their care. The one day course costs 700 SEK and the two day course 2500 SEK per participant, excluding VAT.
Courses 2018: 
One day: 4 September
Two days: 5-6 September
Included in the courses
Basic outdoor activities; an understanding of ecological literacy; animal experiences, mostly with domestic animals but also encounters with some wild species.

Participation in all activities from the Animals & Nature course over three days at Nordens Ark.

Basic accommodation, indoors in shared rooms or on the floor, or in shelters or tents.

All meals – breakfast, lunch, supper and snacks. Food will be cooked outdoors by the participants together with Nordens Ark teachers.

Certificate - When participants are back home after the courses, they will be sent homework to devise animal and nature activities which they can then share with others via social media. On completion of the task, the participants will receive a certificate from Nordens Ark.
Conditions
It is a condition of taking part in our courses that participants are prepared to be involved in our evaluation of the efficacy of the courses, both during the course and for a long-term assessment six and 12 months afterwards.