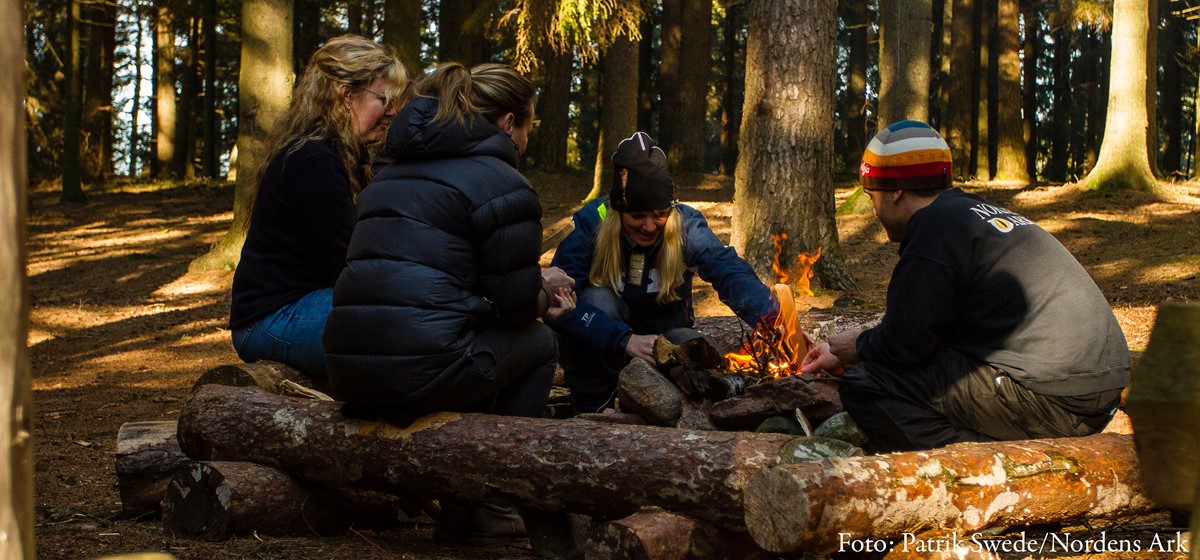 Courses for personal assistants and clients with disabilities
From 2015 to 2018, we ran a project in which we offered free courses on animals and nature to personal assistants and clients with disabilities. The project was funded by the Postcode Lottery. The background to the project was that Nordens Ark collaborated for a decade with Mölndal Camping and Leisure. We were responsible for camping activities for children and young people with disabilities organised under the auspices of the Social Services Act and LSS. Our experience from the camps is that the participants both feel good and develop positively from being in nature and encountering the animals at Nordens Ark. Our observations are by no means unique, but they are backed up by recent research which indicates that experiences in nature and contact with animals boost both physical and mental wellbeing. In fact this isn't anything new, but rather something that's been forgotten in an age when the focus has been on modern healthcare and new medicines. When the healing force of nature is utilised in healthcare, people often talk of different types of Green Health.
Something else we noticed is that those who work at the camps are often unaccustomed to encountering animals and being out in nature. It led us to wonder whether this limits access to animal and nature experiences for all those who rely on assistance. When the Postcode Lottery announced the special project A Better Life – For Human Health and Wellbeing in the spring of 2015, an opportunity opened up to offer free courses on the theme Animals and Nature for personal assistants and others within healthcare, and their clients. The objective was to improve the quality of life for this often overlooked section of society by simplifying and facilitating stays in nature, with animal encounters.
What has happened after the project?
The project is now complete, and a report has been compiled on the effect the courses had on the participants. The results have been scientifically published International Journal of Environmental Research and Public Health in 2019. Improved Wellbeing for both Caretakers and Users from a Zoo-Related Nature Based Intervention - A Study at Nordens Ark Zoo, Sweden.
The evaluation has been done in collaboration with Dr Eva Sahlin, who through her research is linked to the Swedish University of Agricultural Sciences and the Västra Götaland region Institute of Stress Medicine.