Monday, February 14, 2022
Building an Ark for the world's chelonians
Building an Ark for the world's chelonians
Nordens Ark is currently building a unique facility to save some of the world's most endangered turtles. 
 More than 60% of all turtle species in the world are threatened with extinction. Although the situation is more alarming than for birds, mammals and amphibians, the turtle crisis has received relatively little attention and resources. This is something that Nordens Ark hope to change.
  "Our Turtle Ark will be a haven for about 15 species that are all very close to extinction in the wild," says Emma Nygren, conservation biologist at Nordens Ark. Several of the species will disappear without intensive ex situ and in situ efforts.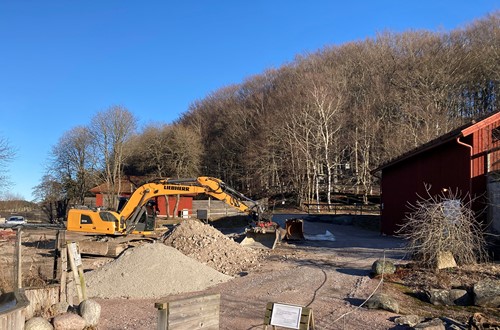 Construction starts for the new Turtle Ark on Nordens Ark. Photo: Nordens Ark

The facility is unique and the only one of its kind in Northern Europe. It is being built in the middle of the animal park and will consists of both an area open for the public and a closed breeding facility. In the breeding facility, it will be possible to breed turtles on a larger scale in order to assist conservation projects with animals for release.
The biggest threats to the world's chelonians are habitat loss and the illegal wildlife trade. The situation is most acute in Asia, where almost all turtle species are threatened.
"The focus will be on working with species from this region," Emma continues. We have also chosen to work with larger freshwater turtles as there is a need for such facilities.
The Turtle Ark will open early summer in 2023 and the hope is that the Ark will help ensure the survival of several turtle species until the situation in the wild improves.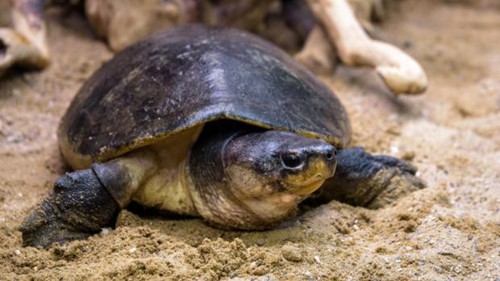 The Malaysian giant turtle is one of the endangered species that will move into the new Turtle Ark. Photograph: Petr Hamernik/Zoo Praha