Nordens Ark's amphibian expert at international symposium
Today we're proud to announce that our amphibian expert Kristofer Försäter is talking at Amphibian Translocation Symposium. His presentation will be about the biology of the green toads in Sweden and the management of the species in captivity including breeding and release into the wild.
The Symposium is initiated by Amphibian Ark and is held as a webinar with participants from all over the world.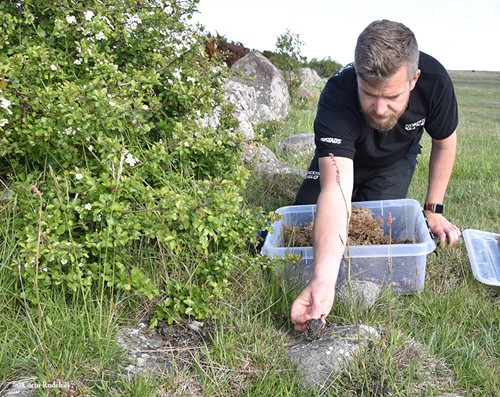 Kristofer Försäter is on location at Öland, releasing toads breed at Nordens Ark. Foto: Carin Rudehill