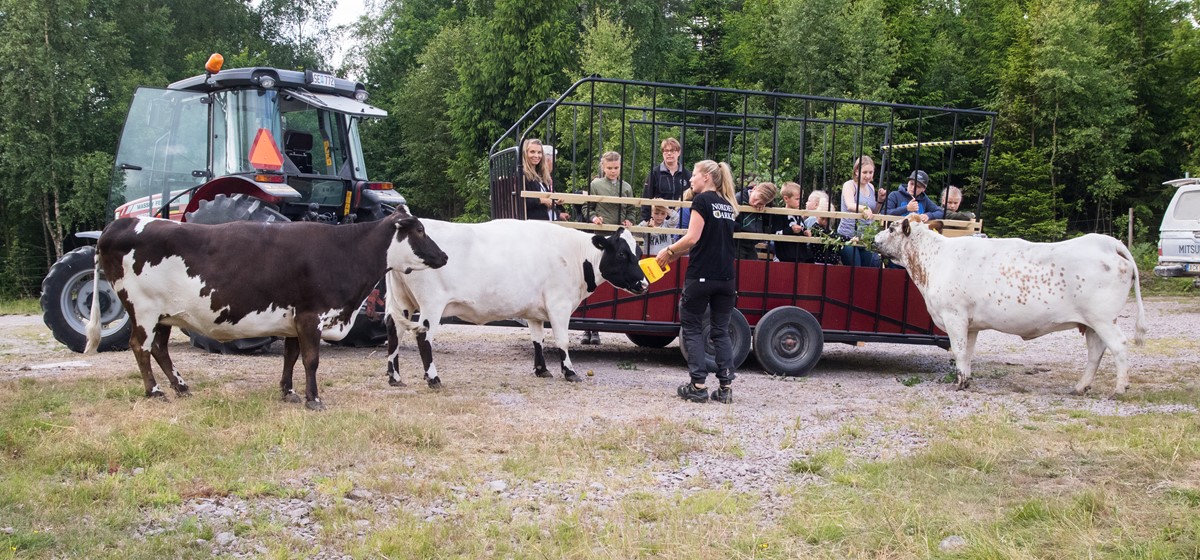 Experiences at Nordens Ark
During winter we don't offer any bookable experience packages, but the park is open daily for visitors. Welcome!
Nordens Ark is best experienced at first hand. We have experiences for the whole family, children, friends and work colleagues. Together with Nordens Ark staff, you'll learn about endangered animals and about our work. You'll come face to face with the world's largest feline, the Amur tiger. That's what we call in Swedish a mäktigt möte – a mighty meeting! Or how about donning some work clothes and accompanying our keepers out into the park? You'll help care for everything from amphibians to leopards.
Packages
We offer complete packages, guided tours and experiences. Why not spend your holiday or a weekend at Nordens Ark. The choice is huge – just tell us what you want. You can experience something special together with family, friends or meeting new friends at Nordens Ark. Getting closer to the animals and learn more about them together with or guides. 
Among our packages you'll find everything from an exciting family weekend to something a little calmer: a hiking tour in our Ecopark. The packages are one to two days perfect for a weekend or your next holiday.
We also offer conferences and exciting dinner packages for larger groups, but for the time being these are not available for booking. Do you have any questions, please contact us at [email protected] or +46 523 795 90.