Conference at Nordens Ark
Nordens Ark works to ensure endangered animals have a future and offers an unique setting for your conference. Enjoy the peacefulness and to take a stroll among animals during the breaks.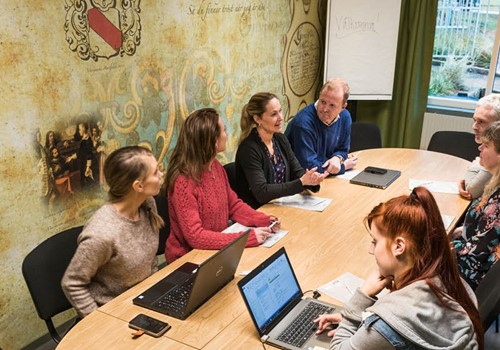 One-day conference
Combine your conference with guided tours in the park and the opportunity to enjoy dinner with a view of the big predators. We offer tailor-made conferences for smaller and larger groups.
Book our basic conference package including conference facility, lunch and morning- and afternoon coffee for 520 SEK per person excluding tax. Choose between a variety of activities to add to your conference experience.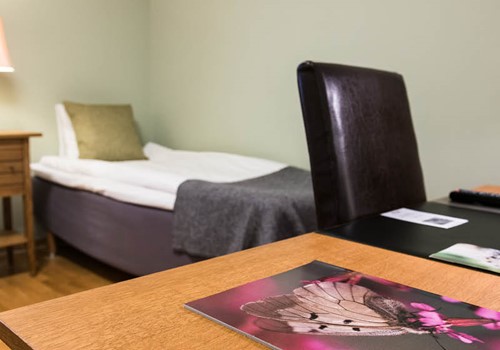 Overnight conference
Imagine being able to contributing to something meaningful while having a productive conference. You can - at Nordens Ark, the park that makes a difference.
The overnight stay includes the Basic conference package with facility, lunch and coffee, plus accommodation, breakfast and entrance to the park during the entirety of your stay (prices vary due to season and choice of room).
For questions and to book, email [email protected] or call +46 523-795 90 button selection 2.
The booking is open Monday - Friday at 9am - 3pm. Welcome!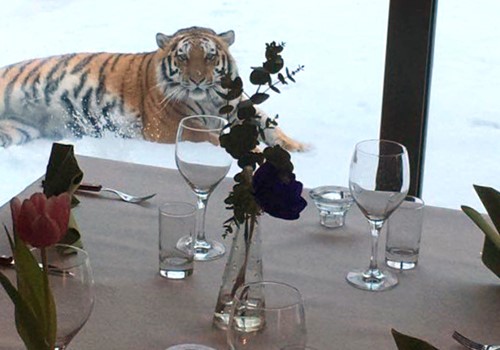 An unique dinner
We offer the opportunity to book a guided tour in the park when booking an overnight conference. It rounds off with a supper where tigers are prowling the other side of the window.