Nordens Arks conservations projects
The world's biodiversity is disappearing at an alarming rate. Our planet is now in the midst of its sixth mass extinction of plants and animals. We are at risk of losing three-quarters of all species in the coming centuries. This is terrifying, especially since humans are the main reason for this shift, but there is still time to reverse this negative trend. Strong actions will be required to create a more sustainable use of the Earth's natural resources and there is a need to significantly increase conservation efforts for threatened species around the world.
At Nordens Ark the conservation projects form the backbone of our organisation.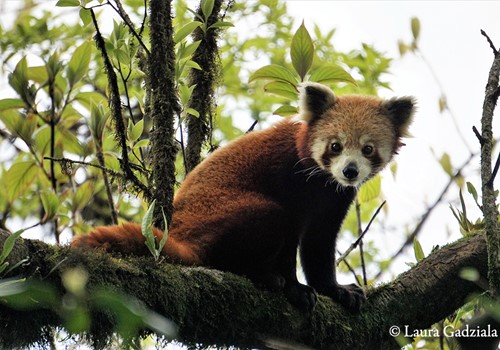 Nordens Ark in Nepal
The red panda is a small carnivore that lives high in the mountain forests of the eastern Himalayas. Like so many other species in this region, the red panda is critically endangered, with possibly as few as 2,500 individuals remaining in the wild. Nordens Ark is working with the Red Panda Network to preserve the red panda and the Eastern Himalayan Broadleaf and Conifer Forest.
Red panda
Nordens Ark's goal is to not be needed
The vision of Nordens Ark is that endangered species should attain viable populations in their natural environments and that biodiversity is preserved. To create the conditions required for threatened species to be found in sustainable populations in the wild we work with controlled breeding, and supporting wild animal populations in their natural habitats through various support measures.
An increasingly important part of Nordens Ark's work is working directly in the habitat of the species. This work may include fauna protection, restoration of habitats, population monitoring, and development of new techniques and methods for population estimation.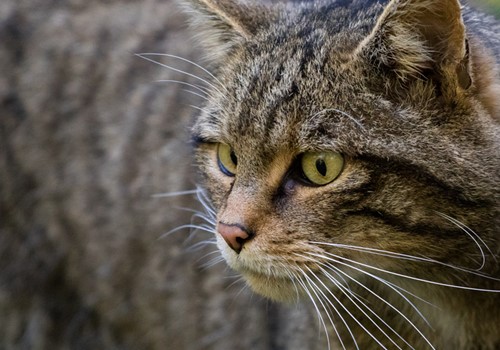 The European Wildcat in Scotland
Scotland has one of the northernmost populations of European wildats. The species is mainly threatened by hybridization with domestic cats and diseases, and the Scottish population today consists of only about a hundred individuals. Nordens Ark collaborates with Saving Wildcats to ensure a future for the Scottish wildcats.
European wildcat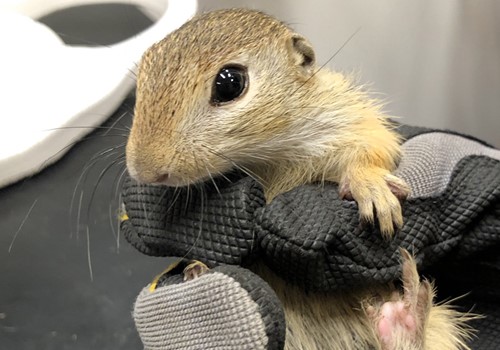 Other conservation projects
In Nordens Ark's global conservation work, in addition to the larger projects, we make smaller contributions such as releasing animals into the wild. Read more about our work with European ground squirrel, bald ibis and Persian leopard here.
Other conservation efforts