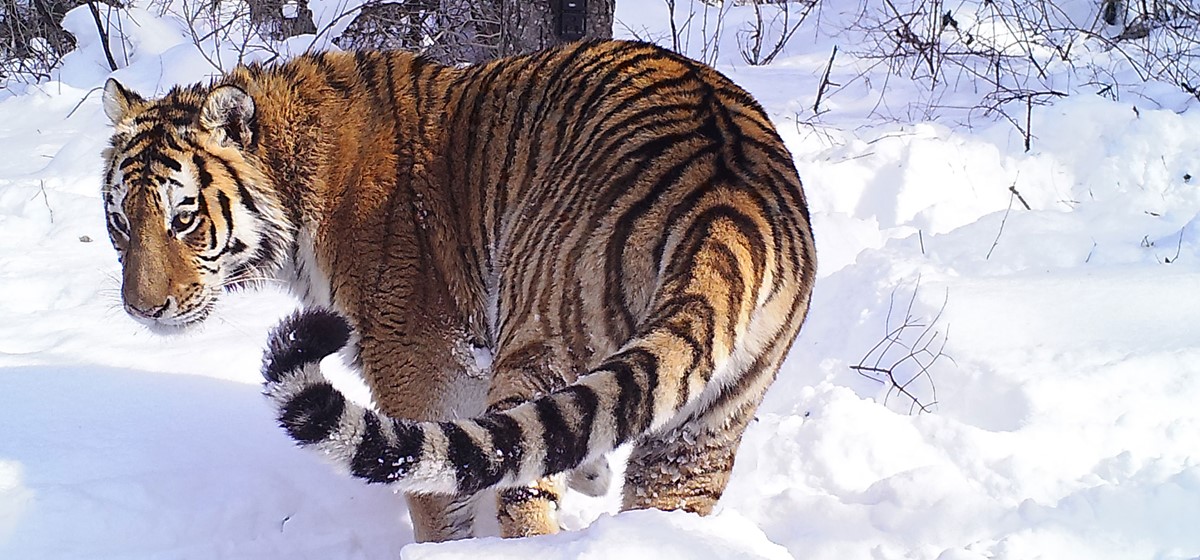 Amur tiger
A century ago there were more than 100,000 wild tigers across Asia. Today there may be as few as 3,500. Historically, tigers were found from Turkey in the west to Russia in the east, but now they remain in just 13 Asian countries.
The Amur tiger (Panthera tigris altaica) is one of the world's largest cats and lives in the Russian Far East. Russia's Amur tiger population has been estimated at 430 to 500 individuals, and this means the subspecies is classified as 'Endangered' by the international conservation organisation IUCN. The principal threats to the Amur tiger are illegal hunting of both the tiger and its prey animals, and fragmentation and damage to their natural habitats.
Together with the WWF and WWF Russia, Nordens Ark operate the Nothern Tiger Project, a project to protect the endangered Amur tiger in Russia's Far East. The project started 2011 and was originally funded by the Swedish Postcode Lottery and focused its efforts in and around Anuisky National Park. 
Its long-term goal is to secure a sustainable development of the Amur tiger population in its northernmost range. This would be achieved mainly by combating illegal hunting, developing ecotourism in the region and creating sustainable use of local natural resources.
The project has been a success, giving good results with a marked increase in both the tiger population and the number of prey animals. The number of tigers in the national park has almost doubled during the course of the project, from nine to 17. From 2015, the project is being co-funded by Nordens Ark and the WWF.
Watch this film and learn more about what our project has achieved.  
In collaboration with
WWF and The Swedish postcod lottery.