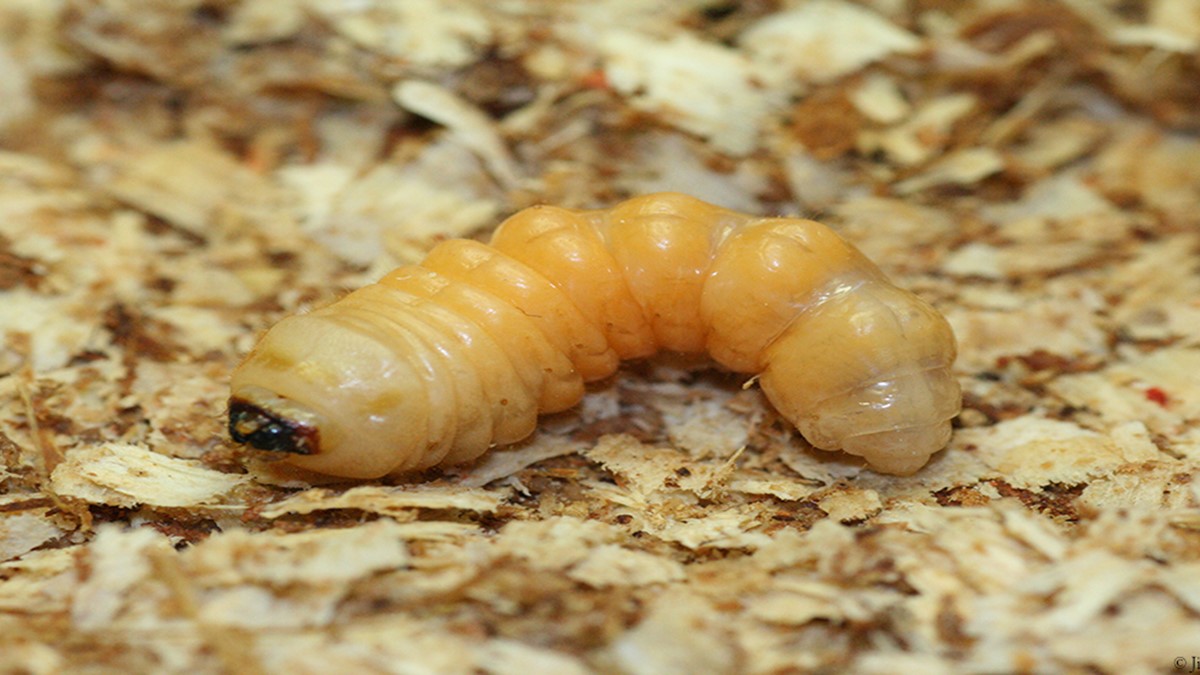 Longhorn beetle
Plagionotus detritus
The longhorn belongs to the Cerambycidae beetle family and is one of a group of species known as wasp beetles. The beetle is between 10 and 19mm long and with its black and gold stripes bears a remarkable resemblance to a wasp.

he species is not for display in the park. Nordens Ark work is exclusively with breeding and repopulation of this species.
The lack of really large old oaks is one of the reasons the longhorn beetle, Plagionotus detritus, is now among the rarest beetles in Sweden.
The longhorn was once found in large parts of southern Sweden but today exists in only a few sites in the Stockholm region. The species is strongly associated with newly dead large oaks, preferably where there is sunlight. A shortage of larger places with very big oaks, and a general encroachment of grazing-dominated land, have led to the species being categorised as Critically Endangered (CR) on the Swedish Red List.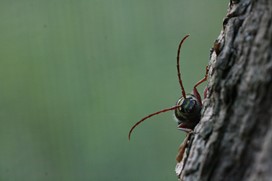 In the spring of 2006, Nordens Ark Foundation was given a commission by Stockholm county administrative board to attempt to breed the longhorn beetle. Adult individuals were collected at Djurgården in Stockholm (without harming the resident population) and taken to the facility at Nordens Ark, where a breeding population was established.
The species develops in newly dead oak wood and appears as a beetle in late June or early July. Mating and egg-laying start almost immediately, and when the eggs, which are laid in the bark, hatch, the larva straight away begins chewing its way round the oak tree. The longhorn beetle spends one to two years as a larva before pupating, and then hatches into a fully formed individual that reproduces and dies after just two or three weeks.
The aim of the project is for Nordens Ark to develop methods for effective and self-sustaining breeding of longhorn beetles, and to be able each year to provide individuals for release in suitable habitats within the species' former range. Read more about the breeding at Nordens Ark here. 
The Stockholm county administrative board, Kalmar county administrative board and Uppsala county administrative board are supporting Nordens Ark's work in saving the longhorn beetle. Reed more about our efforts in the wild here.
Adopters