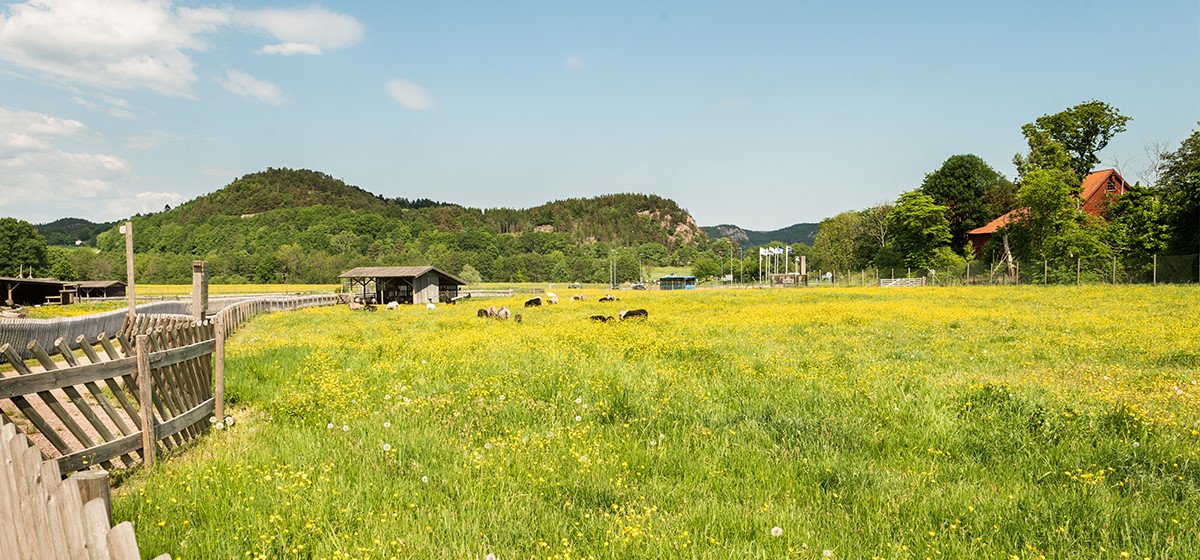 Native breeds are survivors
A native breed is a breed of cow, sheep, goat, rabbit, horse, pig or poultry such as chickens, ducks and geese. To qualify as a native breed, it must have existed in a particular area long enough to have become adapted to the local environment. A characteristic of a native breed is its good ability to survive in the local conditions. It has become specialised in coping with sparse and varying availability of food. Individuals are well able to tolerate rainy and dry periods, as well as long winters or difficult terrain.
Contributing to an open landscape
For thousands of years, livestock have grazed the landscape and helped to shape it. Gradually, they were subjected to various changes. Healthy and strong animals were selected for breeding, and harsh living conditions weeded out weaker individuals. Some animals were cross-bred with foreign breeds, but the changes came about so slowly that the native breeds preserved their local characteristics.
On the way out?
Native breeds are smaller and produce less meat or milk than today's more developed breeds. For economic reasons, therefore, they have pretty much disappeared from commercial food production. Were native breeds to vanish, we would lose not only their genetic variation but a part of our cultural history. Old native breeds have great genetic value, since they have become adapted to the environment they live in and are often resistant to local parasites and diseases.
Working to protect our native breeds 
Various organisations are working to preserve our native Swedish breeds. They are responsible, among other things, for a gene bank register which ensures that the breeds are not threatened by inbreeding. Nordens Ark's role Besides breeding and conservation work, it's important to inform people about the Swedish native breeds and the threats they face. In this, Nordens Ark and our Farm have a vital role to play. The animals on the Farm help to keep the landscape on Åby manor open. Each spring we release cows, sheep, goats and horses into the Ecopark to graze.
Animals for sale
If you would like to register an interest in purchasing native breeds, please contact Sandra Josefsson during working hours on +46(0)702-418705. We follow the various organisations' recommended prices when we sell sheep, goats, pigs, cattle, ducks, geese and rabbits. We keep a gene bank for all of our breeds.
The following applies to the sale of chickens
Chickens, 8-16 weeks: 200 SEK per chicken plus tax. Pullets, 5 months and older: 300 SEK per pullet plus tax. Our chickens are sold sexed, naturally incubated and with gene bank certificates.