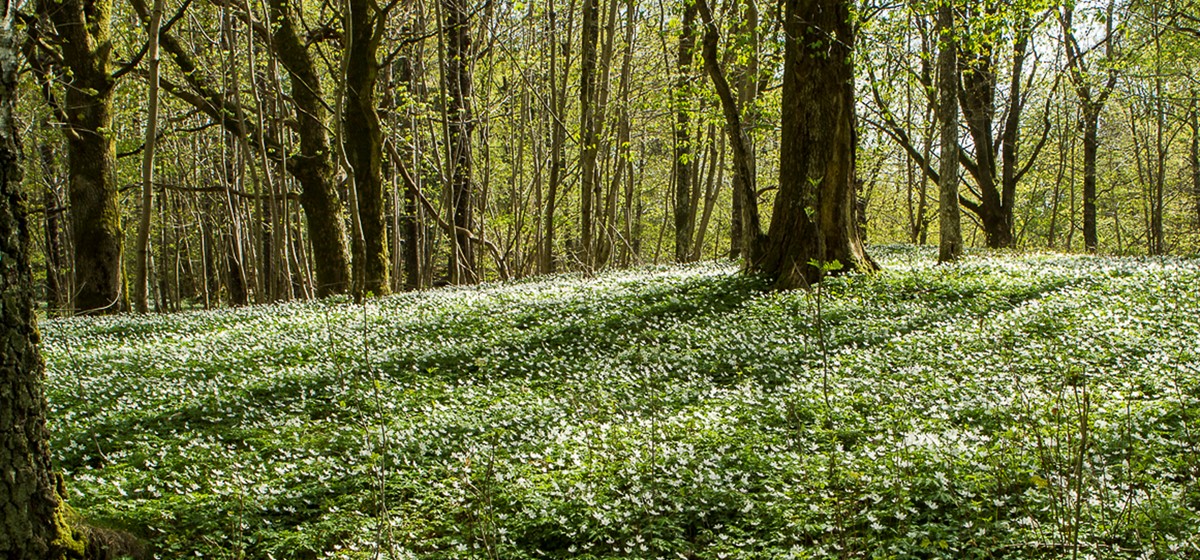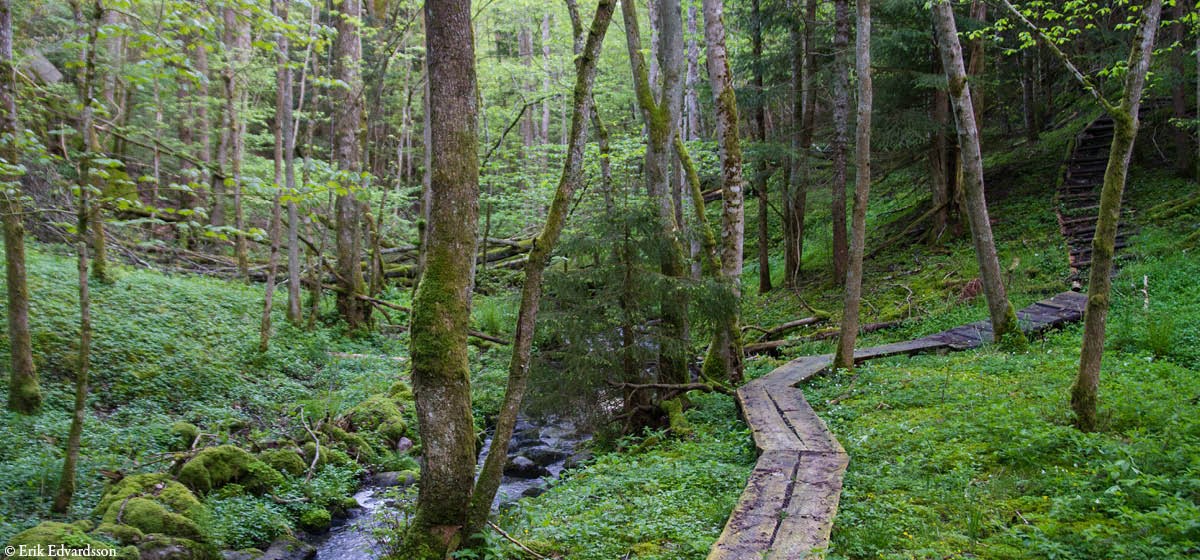 Take a walk along our Ecopark trail
Enjoy a walk through one of Nordens Ark's biggest conservation projects on home soil: the Ecopark trail. The trail is about 5km long and passes through the Nordens Ark Ecopark. Here we're working to increase biological diversity by restoring the landscape to how it looked during the 1700s and 1800s.
Along the trail you'll get a taste of the region's richly varying nature, from exposed rocks and lush flower meadows to shady stream valleys. Information posts will tell you about the Ecopark project and about the local nature and culture. Short detours from the trail will take you to the Varpet viewpoint and historic sites such as Åbyhällen, Glose altar and Nycander burial place. You can read more about the Ecopark and the thing to see here. 

Please remember to respect rights of way. Parts of the trail pass through grazing lands, so please keep your dog on a lead.
Ecopark trail
Maps are available at reception in Nordens Ark Hotel our download a printable PDF with trail description, maps and highlights here: Ecopark trail. The trail goes partly through stream valleys and can be quite muddy at times, so choose clothes and shoes thereafter.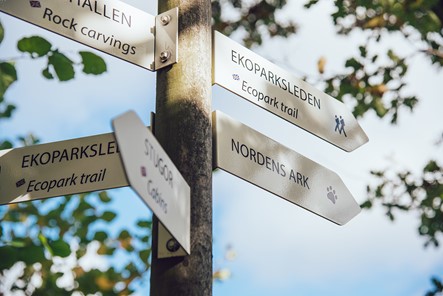 Photo: NORR Melanie Haas
Other suggested walks
Soteleden-Kusstigen
The Soteleden-Kuststigen runs in several trails over the lands with Nordens Ark as the start and end point. On the trail, you can experience, among other things, old agricultural landscape, beech forest and a fantastic view of the Åby fjord.
Nordens Ark is suitable as a starting point for continued hiking towards Bovallstrand, Hunnebostrand and on to Ramsvikslandet. The rest of the coastal path Kuststigen connects just north of Nordens Ark.
Here you can read about the stages and download maps:
Soteleden section 18: Nordens Ark-Anneröd 10 km
Soteleden section 17: Lykkan-Nordens Ark 7.5 km
Soteleden section 16: Brodalen - Nordens Ark 16 km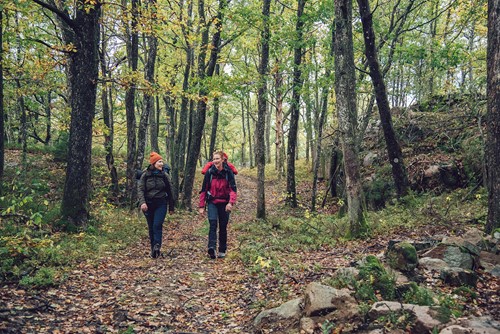 Photo: NORR Melanie Haas
The Little Forest Tour and The Long Forest Adventure
Two circular trails that start and end at Nordens Ark.
Download map as PDF (in Swedish):
Rundslingorna Lilla skogrundan 6.4 km and Long forest adventure 10.7 km