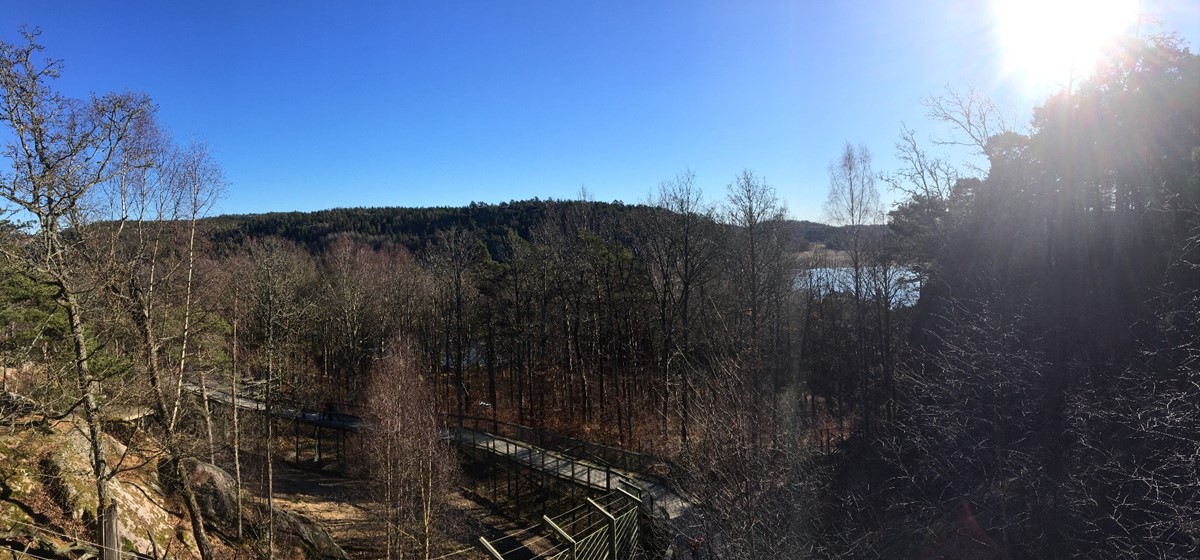 Bear in mind . . .
Park map
Have a look at our park map before your visit.

Download our app
Instead of buying our park map in paper form, download our GPS based app. In the app you can follow different park walks, read about our animals and get tips about where in their enclosure they might be found. 

Dogs and pets
For the safety and health of our animals and guests, we can't let you bring pets inside the park or in our hotel facilities. This also applies to assistance dogs.


Kickbikes, segways and skateboards
For safety reasons and of respect for the animals, no bikes/kickbikes, segways and skateboards are allowed in the park.

Don't feed our animals
The animals at Nordens Ark have a diet that's specially designed for them. Unsuitable food can make them ill. Various infections and diseases can be passed from humans to animals.


Show respect for the animals
Always remember that you're a guest in their home. Don't frighten them by banging on terrariums, screaming or disturbing them in other ways. 

Safety barriers
Don't climb over or under the safety barriers, and don't sit on them. They are there to keep you at a safe distance from the wild animals, and to avoid accidents and injury.

Accessibilty database
Nordens Ark is available at the accessibility database, TD. 

Barbecues
Barbecues are allowed only by the playground at the entrance to the animal park, and at the play area at the Farm. Bring charcoal or a disposable barbecue. 

Smoking in the park
Smoking at Nordens Ark is not allowed.

The Kids' Zoolympics
The Kid's Zoolympics is included in the entrance, it gives you the opportunity to challenge the animals in strength and speed! Around the park you will find more kid's activities such as trying reindeer horn. Let us know at the entrance and we will give you everything you need to participate in the Kid's Zoolympics. 

Carts
Carts can be hired for 40 SEK at the park entrance. You pay in our shop, entrance checkout or via Swish. 

Wheelchairs in the park
The wildlife park is hilly in places, and there are a couple of steep slopes on the walking route. The surface is hard-packed gravel and wooden walkways. Disabled parking is available in the car park and it is possible to park even closer – enquire at the entrance. We have a couple of wheelchairs for hire. Contact us in advance at [email protected] or call 0523-795 46 and we will help you!

Parking camper vans and caravans
You are welcome to park your camper van or caravan when visiting us, but staying overnight is not allowed.
Fires and barbecues are not allowed in the car park.

Charge your car
You can charge your electric car at our parking lot. You need an app, InCharge, to do this. If needed you can borrow a charging card from us for the cost of 65 SEK. Cards that are not returned will be charged a fee.

Rights of way
You are very welcome to go for a walk in our Ecopark, but kindly respect rights of way. Remember to keep dogs on a lead in pastureland where animals are grazing.