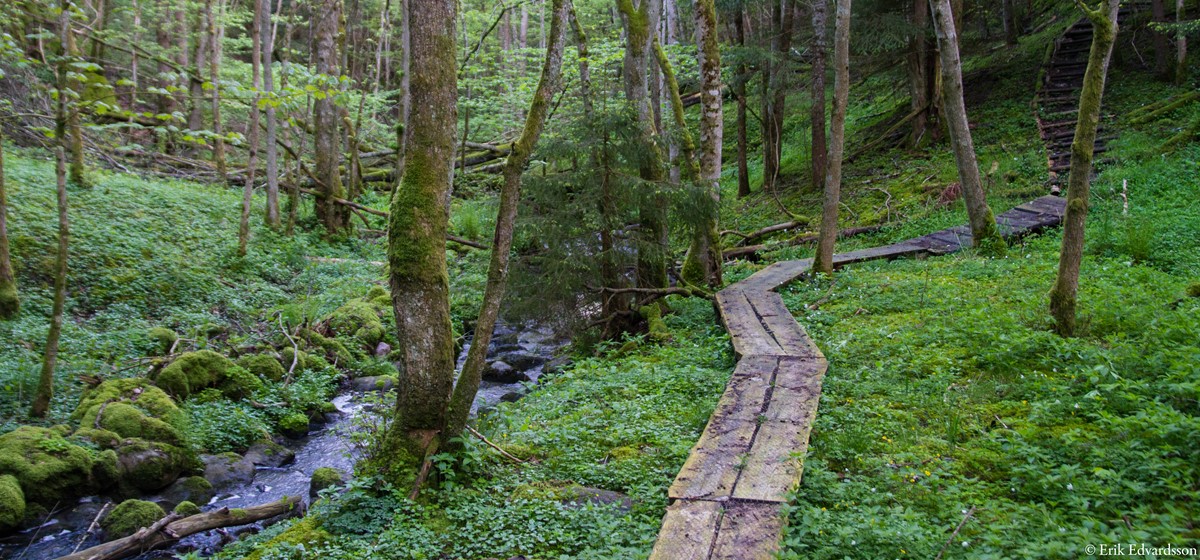 Nordens Ark Ecopark
The Ecopark is one of Nordens Ark's biggest species conservation projects on home soil. The project is in progress in the forest and cultural landscape surrounding the zoological park on Åby manor's lands. Some 300 hectares are being restored.
The project began in January 2011. One of its objectives is to benefit threatened species and biodiversity by recreating the open, species-rich countryside of the 1700s and 1800s characterised by grazing cattle. We are gradually transforming land use from spruce forestry to traditional pastureland with native breeds of both cattle and sheep (Swedish mountain cows, Swedish red poll, Gotland sheep, Värmland sheep among them). Through mowing and seeding, we're recreating many new flower meadows. Cultural sights and things to see.  
A lot of threatened native species of insects, butterflies and birds that are depended on a grazed landscape are disappearing from large areas of Sweden. Parts of the Ecopark will also evolve without major intervention, with trees ageing and dying at a natural pace. These types of management techniques are helping many threatened species, such as the white-backed and lesser spotted woodpeckers. The restoration efforts are being monitored and we are keeping track of the effects on different groups of species.

Much of the Ecopark project is focusing on education and keeping visitors informed. The Ecopark provides college students with the chance to undertake project and degree work on nature conservation in action, and on ecological restoration, species inventories and more.
Visitors are more than welcome to hike in the Ecopark. Ecopark map.