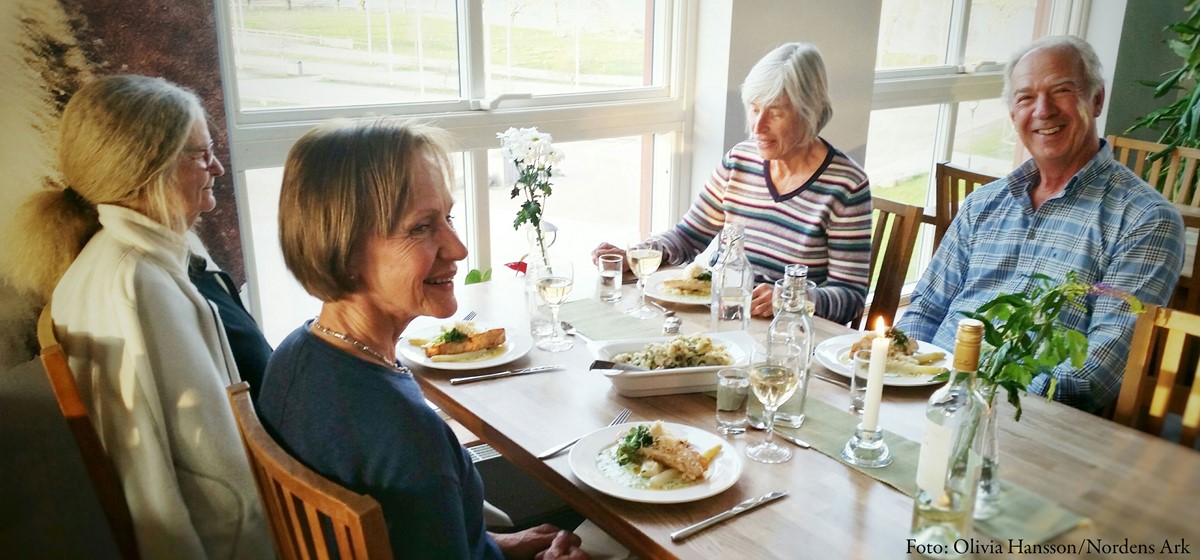 Dine with us
The hotel cafe and restaurant: 10am to 5pm, lunch 11.30am to 3pm.
The restaurants at Nordens Ark vary the menu regards to the season and our chiefs work with locally produced ingredients. We strive to use Swedish and locally produced meat and dairy as well as serving Marine Stewardship Council-certified fish. It is also of importants for us with ecological and ethical produced ingredients when it comes to for example coffee and tea. We also have changed our purchasing to phase out all products with palm oil, except those that meet the requirements of the Roundtable on Sustainable Palm Oil. Our concerns for the environment and animal welfare extend beyond the pens and into our kitchens.
Barbecues are allowed only by the playground at the entrance to the animal park, and at the play area at the Farm. Bring charcoal or a disposable barbecue.
After Park
After Park at Nordens Ark, the 26th of April, 31st of May, 30st of August, 27th of September, 25th of October and 6th of December. A delicious buffet and a glass of wine or beer for 176 SEK.
The Pub
Our nice pub menu can be enjoyed on the last Saturday of the month 3pm – 7pm.
If you're interested in booking supper for a party, birthday or wedding, please call us on 0523-795 90 or email bokning[at]nordensark.se.