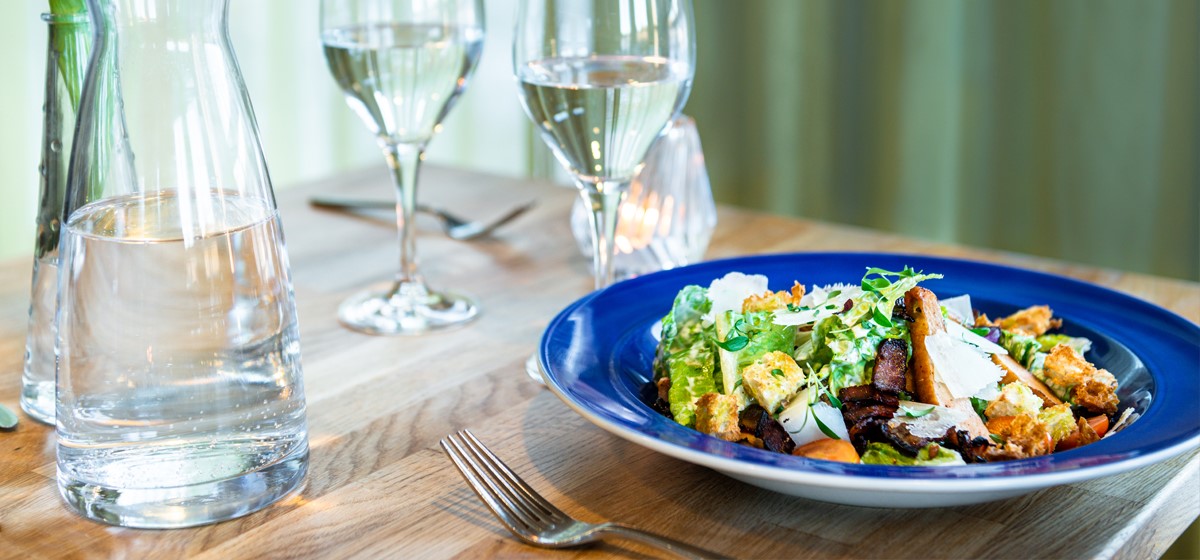 Dine with us
Enjoy a Swedish fika, lunch or dinner at our hotel restaurant. 

The daily lunch at the hotel restaurant changes weekly and is served between 11.30am-15.00pm. The café at the hotel is open during the park's opening hours, 10.00am-16.00pm.
From March the 26th the restaurant is open in the evening on weekends.

We always have vegan and milk-, lactose- and gluten free options, just ask our staff!


Bringing your own food?
Tables and benches are placed all over the park if you want to bring your own food. The Wolf Lodge is closed for the time being but the restrooms there are available. Take care and keep distance while indoors!
You are welcome to use our designated grills by the entrance playground and the Farm playground. Be sure to bring charcoal or a single-use grill. Grilling is not allowed on other places.
Welcome!