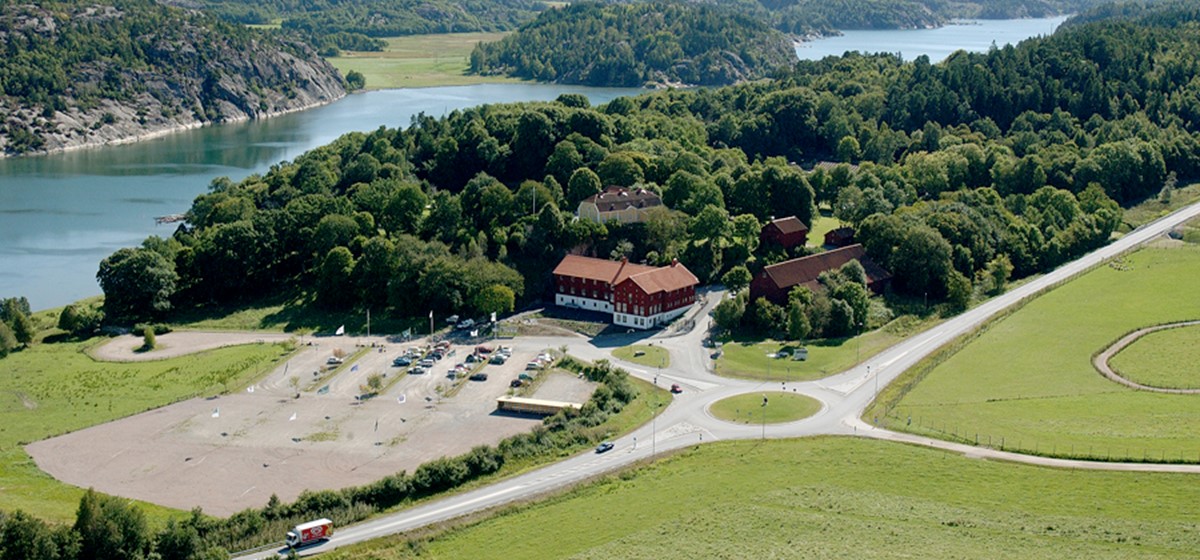 How to find us & parking
Nordens Ark Zoo is situated 20 km from Smögen and Kungshamn on route 171, and about 120 km north of Gothenburg and 200 km south of Oslo.    
GPS coordinates
Lat: N58° 26´33.65"
Long: E11° 26´10.68" 
By car 
From Gothenburg: Take E6 towards Oslo. After Munkedal, Nordens Ark is signposted from the E6.
From Oslo: Take E6 towards Gothenburg and follow the signs to Nordens Ark (Smögen and Kungshamn).      
By bus 
The bus stop is located right at the entrance to Nordens Ark and services are run by Västtrafik.   
Parking
It's free to park at Nordens Ark, but you are welcome to leave a donation in the milk churn by the payment windows or via the Friends of Nordens Ark Swish number 123 480 39 95

.There are disabled parking spaces near the entrance. Dogs and other pets are unfortunately not allowed inside Nordens Ark. We recommend you leave your dog at home when you visit Nordens Ark and not in the car.   
Charge your car 
You can charge your electric car at our parking lot.
Parking camper vans and caravans 
You may park overnight if you are visiting Nordens Ark. The charge is 200 SEK, payable at the entrance between 10am and 8pm. Please display your receipt visibly in the vehicle window. If you arrive at Nordens Ark after 8pm, you may pay the fee the following morning.
Fires and barbecues are not allowed in the car park. 
By boat 
Nordens Ark lies at the head of the stunning Åby fjord, and there is a guest jetty for those arriving by boat. Water depth at the jetty is 2 – 3 metres and the fjord provides a good anchorage.  
If you're visiting Nordens Ark, you are welcome to stay one night at the jetty free of charge. However, please bear in mind that it is not a marina and there are no facilities such as rubbish containers, showers or toilets. Information about marinas near Nordens Ark can be found in the Marina Guide.