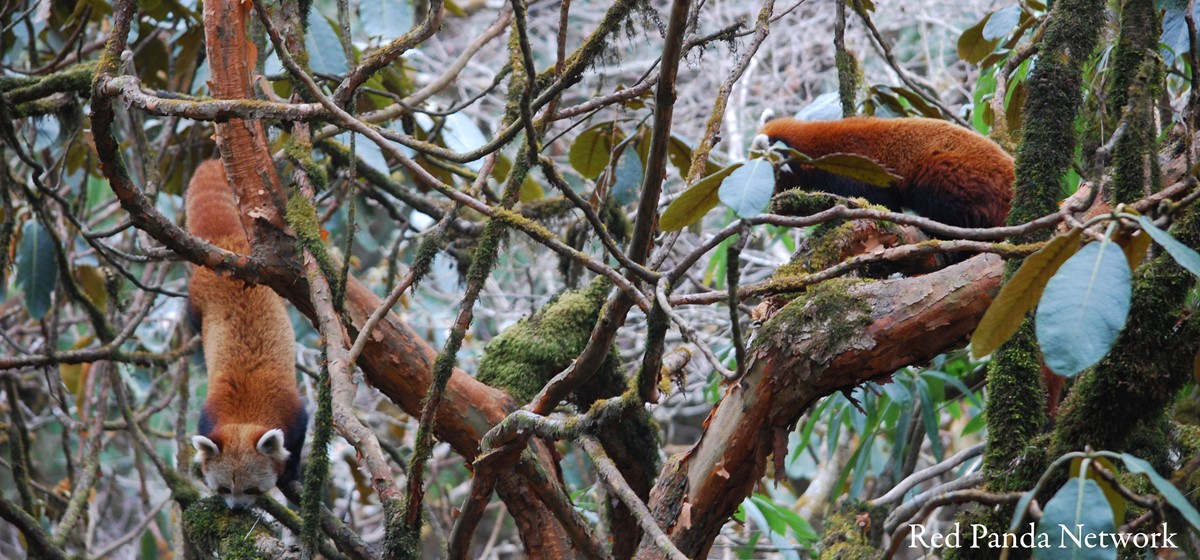 Our work in eastern Nepal
Biodiversity is being lost at an ever faster rate – and this despite the fact that today we are aware that sustainable, managed natural resources are a major factor in our ability to minimise the loss of biodiversity and at the same time reduce poverty in the world. Reduced biodiversity in nature, and poverty, are problems that are closely interlinked. For this reason, the work with nature conservation and battling poverty must also be linked in a more concrete way.
The major goal of the project is to improve the red panda status while contributing to improving living conditions for the local community by building a Centre of Conservation and Sustainable Living. The Center of Conservation and Sustainable Living will be a permanent platform for direct engagement of local people in biodiversity conservation through enhancement of their knowledge and skills towards sustainable living.
Local people's living practice in the region demands huge forest resources for their sustenance livelihood. Over-grazing, unsustainable forestry for timber and fuel, unplanned settlements and agricultural changes mean that the red panda and its habitat are vanishing at an ever increasing rate. One of the biggest problems is the lack of awareness and limited access to sustainable methods.
Through the Center of Conservation and Sustainable Living, the project will promote a more sustainable lifestyle, focusing on decreasing deforestation, promoting sustainable utilization of the area's natural resources, efficient use of energy and organic production of traditional crops. Different technologies will be installed in the center and demonstration installations will provide sustainable solutions that will reduce the negative impact on the environment and climate, but also on human health. The local communities will be involved in all levels of the project, both in the construction and operation of the facility, as well as in the employment of field staff and guides. A future increased ecotourism will also contributes to increased income for the entire region.
In association with
Red Panda Network and the Swedish Postcode Lottery