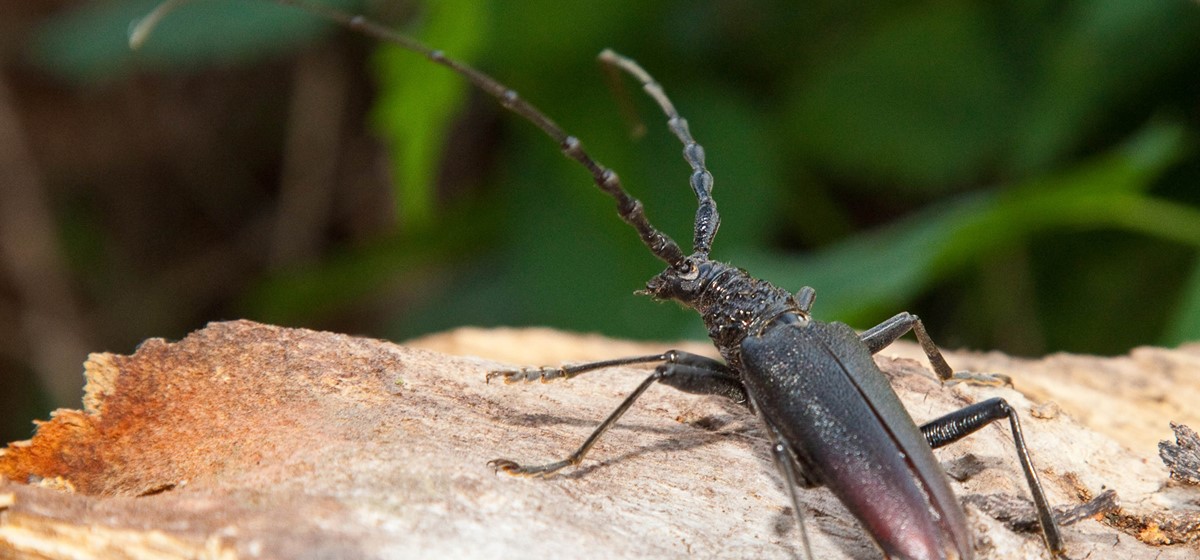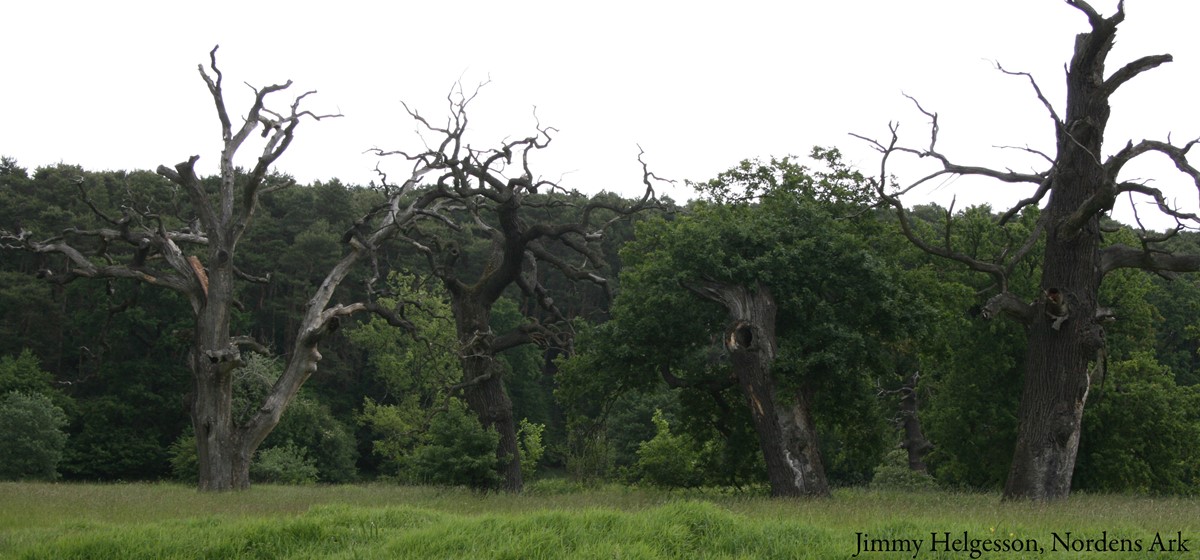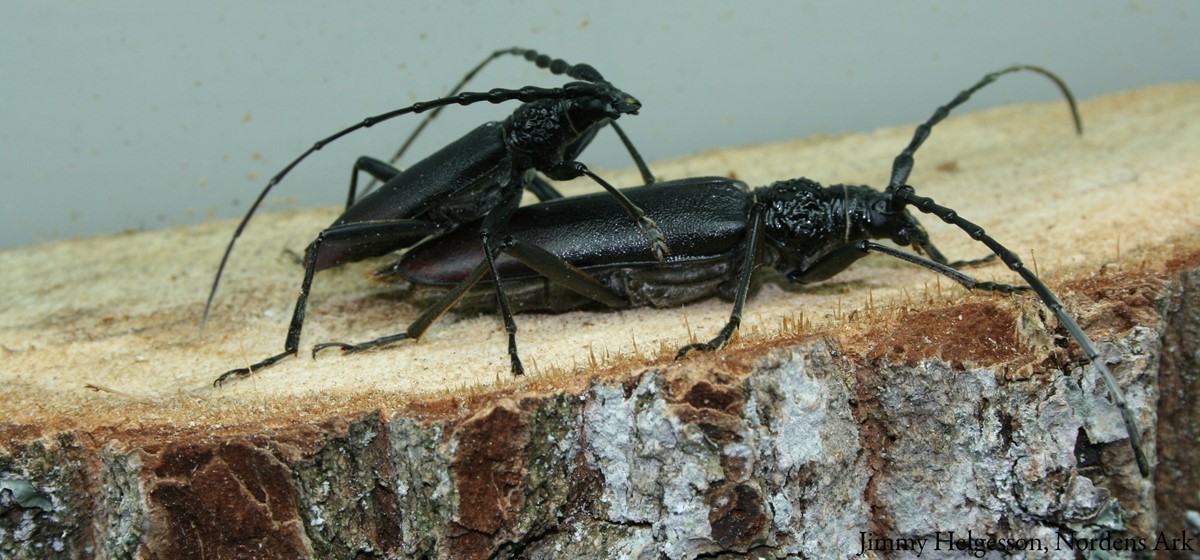 Great capricorn beetle
In 2012, Nordens Ark was commissioned by Kalmar county administrative board to develop and implement a method of breeding the great capricorn beetle, Cerambyx cerdo. This beetle is Sweden's largest longhorn beetle and can grow up to 5cm long, not including the long antennae. The species is classed as Critically Endangered (CR) and remains in only a single site in Sweden: in the Halltorp nature reserve on the island of Öland.
The great capricorn beetle lives on sun exposed old oaks with rough bark that are weakened or damaged. It's the lack of such habitats that is the principal cause of the species' decline. It's one of the country's most endangered species, and it will become extinct in the near future if conservation measures are not taken.
Nordens Ark's first task was to develop a working rearing system that will be used when releases in Sweden begin. Through an agreement with Poland, Nordens Ark was given permission to collect 15 male great capricorn beetles and 15 females each year from 2012 to 2014. The reason for this is that the Swedish population is very fragile, so before having enough knowledge and experience the project choose not to work with the Swedish population. A well functioned method has now been developed, so in 2015 the project got permission to collect 5 male and 5 females great capricorn each year from the Halltorp nature reserve. The collected beetles are taken to Nordens Ark's breeding centre, where the adults mate under controlled conditions so that the eggs can be removed and placed individually. After a month at Nordens Ark the collected beetles are brought back to Halltorp nature reserve.
The offspring of the great capricorn beetle raised at Nordens Ark will be released in restored habitat within the species former range. The long term goal of the project is to have a sustainable and viable population of the beetle in Sweden.
In collaboration with
Kalmar county administrative board.
Looking for students - wildlife radio telemetry Öland 2022