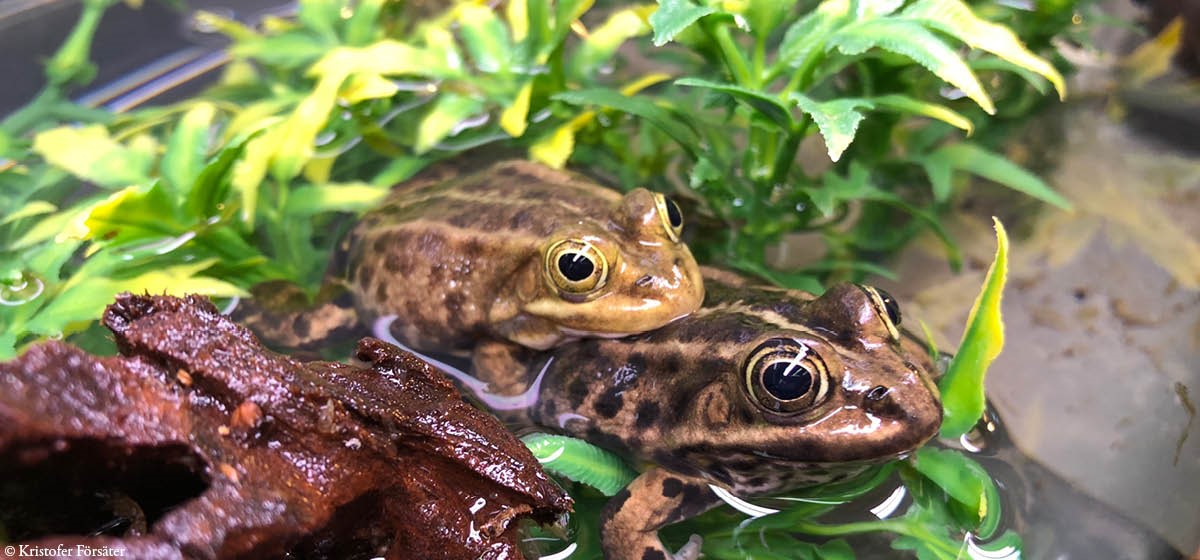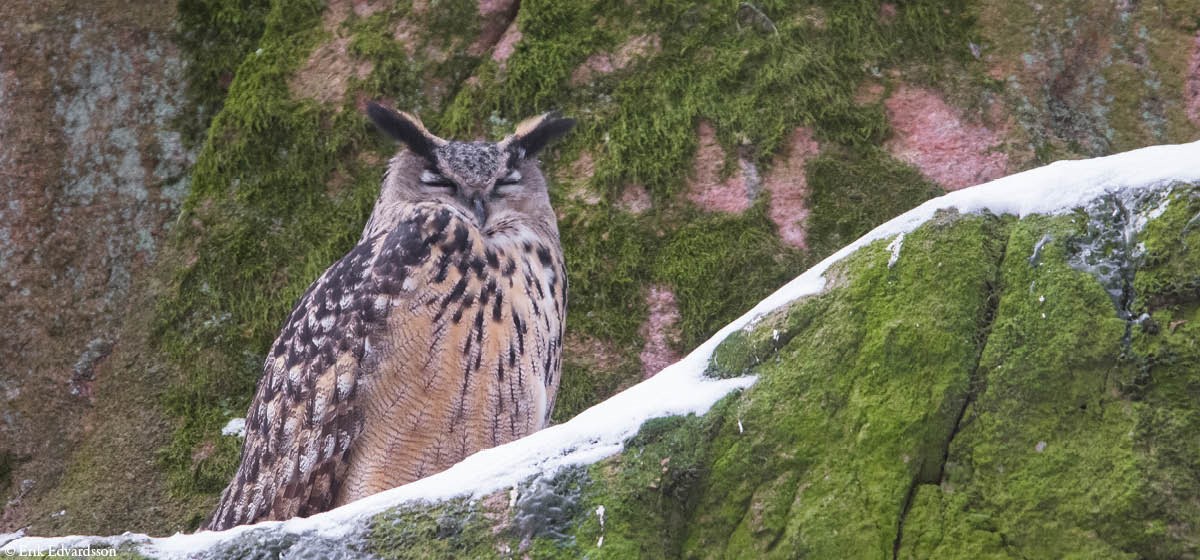 Other conservation efforts in Sweden
Nordens Ark's conservation work encompasses small projects as well as the larger ones.
The pool frog is critically endangered in Norway, where there are only about 40 individuals remaining. Kristiansand Zoo has been commissioned by Norway's Environmental Protection Agency to undertake breeding and rearing in a major pool frog conservation project. Through many years of breeding and keeping pool frogs, Nordens Ark has extensive experience of the species' biology. Using our skills and expertise, since 2017 we have been helping to develop a breeding facility in Kristiansand with the aim of producing individuals for release over the next few years.
The work on rearing and releasing Eurasian eagle-owls started in 1968 in the South-West of Sweden. Since that time several smaller projects have been launched across the country, from the north to Dalarna, Småland and Skåne. Several of the projects are now completed following successful results. However young eagle-owls are still being released in few areas and Nordens Ark has from the start supported the releases and are still sending young birds to the projects for release.