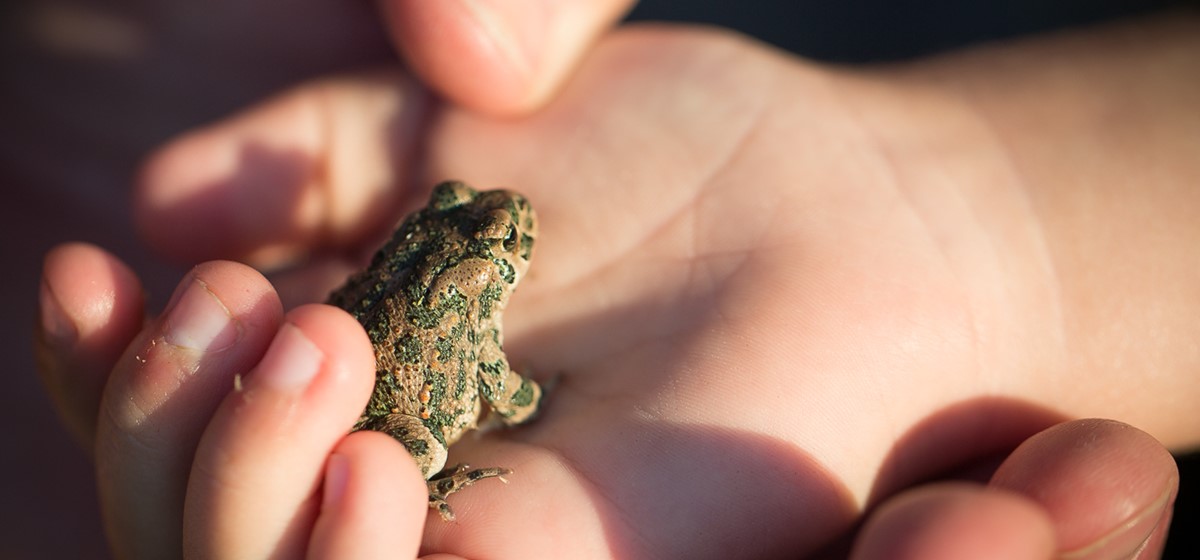 Save a toad
In collaboration with the Kalmar County Administrative Board, Nordens Ark has for many years released green toads on Öland. The species completely disappeared from Sweden during the 1990s, probably due to destroyed habitats. Thanks to the restoration of spawning water and several releases, there are now two small populations, one in the north and one in the south of Öland.
Last year for the first time we observed wild reproduction in the north, which is a fantastic milestone. It is now more important than ever that we continue the work and add more individuals. Should the releases cease, the populations of green toads on Öland risk being gone again within just a few years.
Due to greatly reduced financial means for the county administrations' work with nature conservation, this year there is no money to finance the release of toads on Öland.
We are therefore now turning to you and asking for help to be able to continue the work with the green toad. The release of adult toads on Öland would cost us SEK 20,000 this year.
Raising a green toad from egg to releasing an adult toad in the wild costs SEK 265. Every year, Nordens Ark breeds 300 green toads. Click on the image below to send a donation via Swish (text is in Swedish).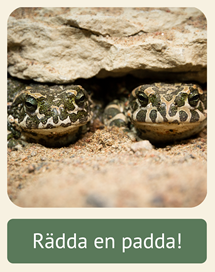 Your support and commitment is invaluable for our continued work with the green toads.
It is also fine to use PayPal if you are not a Swedish resident.